We're on a mission to make the world a safer place.
Calipsa was born in London in 2016, founded by a team from Cambridge, UCL and Imperial Universities. We saw the burden that false alarms place on the security industry and believed we could make a real difference to crime prevention through a unique new approach.
We build technology that transforms the way we detect and prevent crime, and empowers security professionals worldwide to make better decisions, in real-time. Calipsa uses cloud-based machine learning technology to reduce the number of CCTV alarms by over 85% and transform false alarm management in video monitoring.
As the global leader in false alarm reduction, we're committed to developing technology to support your people, not replace them. We're passionate about creating a future where humans and technology work together to eliminate crime.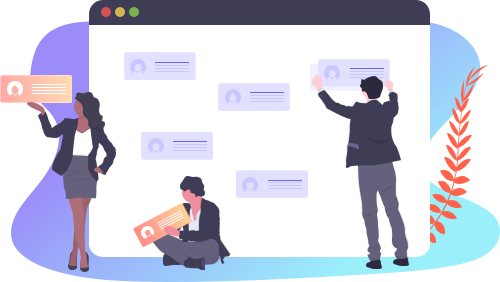 The Calipsa culture

Respect

We are a multicultural team and encourage everyone to embrace and respect each other's cultural differences.

Transparency

We believe in openness and honesty, and share the same level of information with our employees as we do with our investors.

Customer focus

Everything we do is to help our customers succeed. Their success is our success; their business growth is our business growth.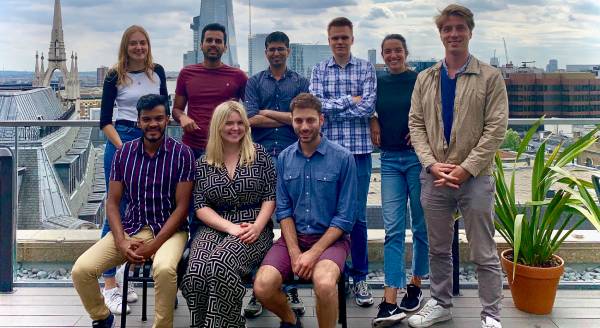 Work with us


Calipsa's mission is to make the world a safer place by helping in the detection and prevention of crime. To achieve this, we're surrounding ourselves with a team of passionate, hard-working and innovative people.
When you join Calipsa, we like to think you work with us - not for us. Our team share ideas, learn from each other and grow together, and everyone is encouraged to make their voice heard. We believe in trust, transparency and rewarding the people that help us grow.
We're always on the hunt for talented people to join us on our journey. Check out our current vacancies below for available roles. If you can't find what you're looking for, email us at hiring@calipsa.io with a copy of your CV and we'll get back to you!
Current vacancies
Customer Success Engineer

Location: Remote, North America
We are looking for a talented Customer Success Engineer to contribute to our journey. As a Customer Success Engineer, you will be responsible for responding to technical inquiries and issues from our customers. Tasks can include installing and configuring camera systems, diagnosing hardware/software faults and solving technical problems - either over the phone or by email. You will need to be able to read software logs and run basic sql queries in order to run the first level diagnostic for our customers, and advise them on the appropriate solution.
Skills requirements:
Excellent verbal and written English communication (professional working efficiency and above)
Tech savvy and willing to learn about the software
Friendly, approachable and willing to help our customers
Ability to act calmly under pressure


This is a remote position. We will only be accepting candidates in North America, with a preference for Pacific, Mountain or Central.
Apply Now
Content Writer

Location: London, United Kingdom
We are looking to add a creative, results-driven Content Writer with previous experience in a similar role to our London team.
The Content Writer will be responsible for devising, developing and executing Calipsa's content marketing strategy. Taking full control of content projects from concept to evaluation, you will be producing regular content to support the business with lead generation and customer retention. The role will provide a great learning opportunity and huge potential for growth as you will be joining as one of the first members of the marketing team.
Key skills:


Minimum 2-3 years of experience in a Content Writer or Marketing role
Portfolio of published content
Experience using HubSpot CMS (desirable)
Has an excellent command of the English language
A keen eye for attention to detail


To apply, click the link below and send a copy of your CV.
Apply now
Business Development Manager

Location: London, United Kingdom
We are looking to add a Business Development Manager to our sales team. This position offers a great learning opportunity and rapid career progression. Based in London but focussed primarily on US market, you'll manage a 360 sales role with your own pipeline of prospects - starting with identifying and researching prospects to target, reaching out to build first-contact relationships, conducting demos and moving these prospects through the pipeline to close. You will also conduct market research and understand the trends in the physical security services market in the US.
Key skills:
Consultative relationship building
Drive, positive energy and relentlessness
Excellent communication skills
Attention to detail
You will need the necessary permissions to work in the UK.
Learn more
Our investors

Enterpreneur First
Europe's best accelerator for deep technology startups.

Local Globe
Early stage investor behind Transferwise, Zoopla, Citymapper, Lovefilm and Improbable

Horizons Ventures
Hong Kong based later stage VC behind Facebook, Skype, Spotify and Airbnb

Innogy Ventures
Venture capital arm of innogy SE, one of Europe's largest utility companies
Global Founders Capital
Stage agnostic European VC behind Zalando, Revolut, Funding Circle, Slack

Public
Govtech fund helping startups transform the public sector