News
Calipsa appoints Brian Baker as Vice President of the Americas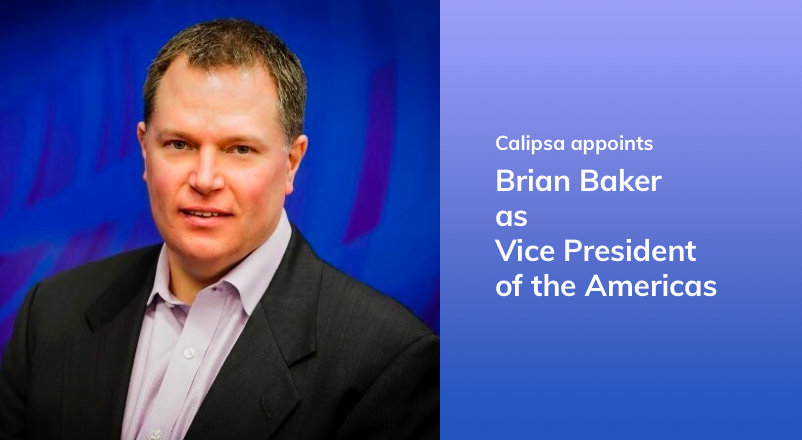 Calipsa, a leading provider of deep learning powered video analytics for false alarm reduction, has announced the appointment of Brian Baker as Vice President of the Americas.
Brian brings with him a wealth of experience in the video analytics and surveillance market, as well as an extensive background in sales, marketing and business development.
His appointment to Calipsa comes after a successful period as Vice President of Sales, Americas for BriefCam, a global provider of video analytics for video review and search, where he led the strategy and build-out of the Americas sales organization after the acquisition by Canon, Inc. During his tenure, the company experienced substantial year-on-year sales growth in the Americas while he simultaneously expanded and transitioned the region's sales organisation.
Prior to his time at BriefCam, Brian served as VP/GM & CEO Americas of VCA Technology, Inc., a global provider of IP video, video analytics and cloud-based business intelligence technologies. Previously, Brian held the position of Vice President in the North American Retail division of Wincor Nixdorf Inc., where he was responsible for the software and solution sales strategy, business expansion, professional services and the IoT product team. Brian has also led global sales and professional services at ObjectVideo, the early pioneer of commercial video analytics technologies, where he drove sales in the end-user, channel and OEM business segments.
Aside from his impressive professional background, Brian holds an MBA with an emphasis in Finance from Southern Methodist University and a BA in Marketing and Business Management from Carthage College.
As Vice President of the Americas, a newly-created role, Brian will be leading Calipsa's commercial strategy and operations in the region. In addition to driving revenue growth across key markets, he will also be focused on developing strategic partnerships that elevate Calipsa's market presence, and influencing the product roadmap based on trends and opportunities.
Brian Baker comments: "Calipsa's market-leading video False Alarm Filtering platform is now analyzing more than four-million video alarms daily and recently surpassed the milestone of one-billion alarms processed, with a 99.95% accuracy rate - but we are only at the beginning of the journey. The powerful team, product roadmap and strong investor backing have the formula for exponential growth and long-term success. I am both thrilled and honored to be joining Calipsa at such an important inflection point in its young history. Building teams and driving growth is what I love to do and I look forward to expanding the company's presence in the Americas and beyond."
Calipsa's CEO, Rashid Khan, stated: "Brian has a proven track record of scaling commercial teams in the US and an unrivalled knowledge of the physical security market. We are preparing to embark on a period of significant growth in the Americas and we believe Brian is the best person to lead us into this new phase."
"We are delighted that Brian has chosen to join Calipsa. He has already proven to be an excellent culture fit and exciting addition to our growing global team of passionate and driven individuals, and I am really looking forward to seeing the impact of his appointment over the next few months" adds Rashid.
---
About Calipsa
Calipsa is video analytics software with a difference. Using the latest deep learning technology, Calipsa's cloud-based False Alarm Filtering Platform removes up to 90% of false alarms; recognising the cause of the alarm, filtering out any that are not caused by human or vehicle movement. As the global leader in false alarm reduction, whether you monitor, install or design CCTV, Calipsa is there to help you to better detect and prevent crime. Calipsa integrates seamlessly into existing monitoring operations; adding a critical layer of video analytics to enhance monitoring efficiency.
Want to know more about how Calipsa's False Alarm Filtering Platform can take your security business to the next level?