News
Join the 'Calipsa Masterclass: The evolution of the security industry' this November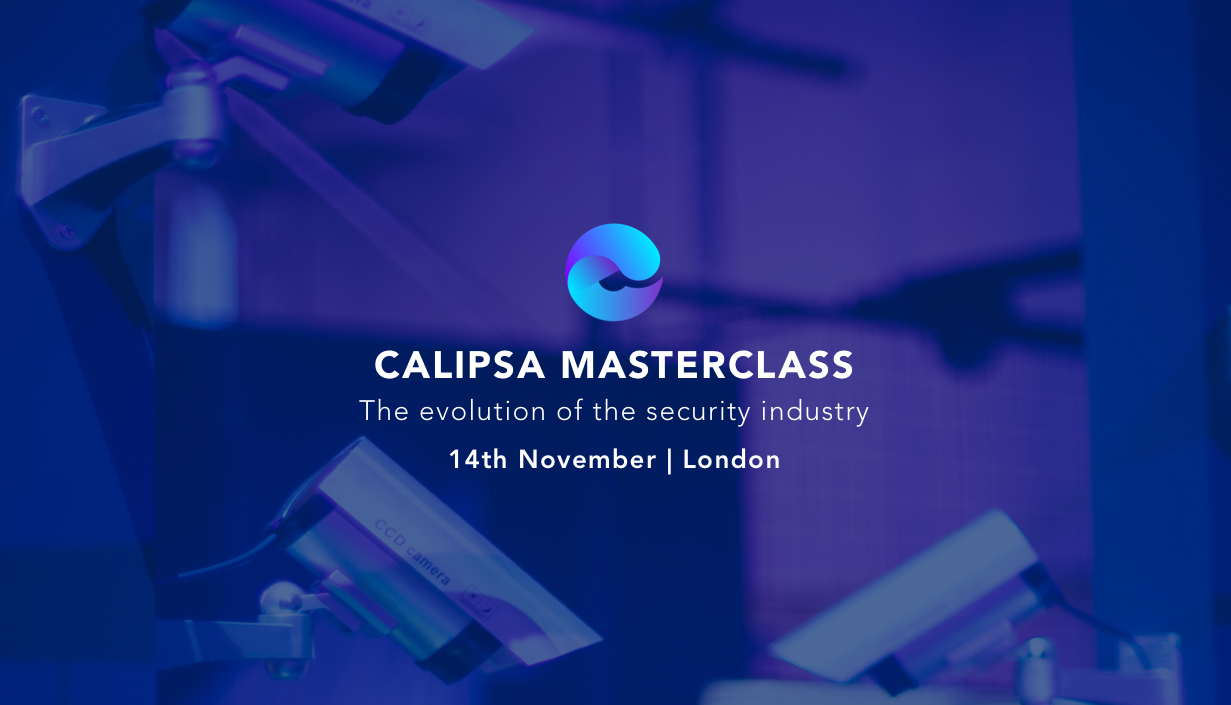 Calipsa will be hosting its first ever event on 14th November 2019. Taking place in Central London and open to all security professionals, the inaugural Calipsa Masterclass will be themed around the evolution of the security industry.
The security industry has come a long way in recent years. From the rise of CCTV monitoring to the introduction of video analytics and the growth of artificial intelligence, advances in technology are paving the way for significantly better crime detection and prevention. The Calipsa Masterclass will deep-dive into the evolution that has taken place, with discussions about the latest trends and technology that are shaping the CCTV and video landscape, now and in the future.
During the half-day event, delegates will hear from four industry professionals, including Calipsa's Co-founders, Rashid Khan and Boris Ploix, who will be talking about the 'The state of CCTV security 2019' and 'Behind the scenes of Calipsa's machine learning engine', respectively. We will also be joined by two exciting industry guest speakers who will share their own experiences and predictions for the industry. We will be announcing both speakers in the coming days on the Calipsa LinkedIn page and via email.
We are also excited to be hosting roundtable sessions during the masterclass, which will give delegates the opportunity to share knowledge, challenges and advice with their peers. There will be four roundtable themes to choose from related to both the security industry and wider technology:
Using technology to improve employee wellbeing and morale
Understanding machine learning and artificial intelligence
Innovative growth strategies for scaling your business
How to sell new technology solutions to your installers
There will also be numerous opportunities for networking, both with the Calipsa team and fellow industry professionals.
The event will be taking place at Silicon Valley Bank (18 Finsbury Square, London, EC2A 1BR) and will run from 10am - 2pm, with refreshments lunch provided, It is free to attend but places must be booked in advance.

To book your free place at the Calipsa Masterclass, click here.