News
Securitas Australia becomes the first Australian customer to adopt Calipsa's video analytics
Calipsa
23 September 2020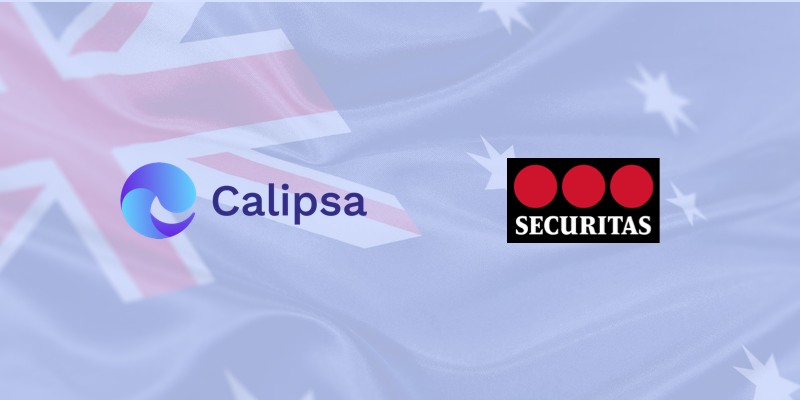 Securitas Australia has become the first Australian monitoring station - and the third country in the Securitas global network - to invest in False Alarm Filtering by Calipsa. The announcement that Securitas Australia will embed Calipsa's intelligent video analytics software into their alarm receiving centre to improve their monitoring operations follows in the footsteps of Securitas UK, who commenced their partnership with Calipsa earlier this year.
Securitas is one of the largest providers of security services in the world. With a presence in multiple markets across the globe, Securitas successfully integrates technology, people and knowledge to offer protective services to customers in a variety of industries and customer segments. In Australia, Securitas serves a wide range of customers in diverse industries and customer segments. While manned guarding still represents the cornerstone of Securitas, it continuously works to develop our offering, which includes its internationally respected, state-of-the-art Securitas Operations Centre for video monitoring.
Securitas Australia's protective services, developed together with its customers, are designed to incorporate a high degree of technology content. This technology allows it to continuously improve its services and ensure that existing systems can be integrated, which helps it to deliver a move efficient monitoring operation. Securitas Australia wanted to implement a video analytics solution that would integrate with its existing monitoring software, Immix. They began working with Calipsa's False Alarm Filtering technology due to its seamless AI Link integration with Immix CS.
Calipsa's cloud-based False Alarm Filtering Platform is a unique video analytics solution that uses deep learning technology to filter out CCTV false alarms. By recognising whether an alarm has been caused by human or vehicle movement, the technology can filter out any alarms caused by other nuisance factors such as lighting, the weather or foliage.
Currently, Calipsa removes over 90% of CCTV false alarms, helping improve false alarm reduction, response times to genuine threats and overall operational efficiency. These benefits combined will allow Securitas Australia to refine its existing monitoring service, so that it can provide its customers with the highest level of security protection - free from false alarms.
Darren Nathan, Senior Vice President Remote Services at Securitas Australia comments: "Securitas is an intelligent security provider. With the use of built in intelligence on all our devices that we deploy which are connected back to our SOC, we can analyse complex situations and enhance our operators capabilities. This creates improved automation and efficiencies so our operators are then able to respond to any incident with a best in class response."
"We are very excited to have Calipsa as one of these forms of intelligence in our SOC and connected to our deployed devices, so that we can continue to enhance our operations with the use of their state of the art alarm filtering software. We look forward to a long and prosperous relationship with them in the future," adds Darren.
Tara Biglari, Business Development Manager at Calipsa concluded; "We are delighted to further expand our reach within Securitas' global operations and could not be more pleased to add Securitas Australia to the mix. They have seen the value our platform has added in their regional offices in the UK and Belgium and have embraced the power of False Alarm Filtering. We look forward to growing our relationship and partnership over the coming months with our first Australian customer."
Learn more about our False Alarm Filtering Platform and how it benefits monitoring stations, or contact us to arrange your free, no-obligation two week trial.