News
Calipsa AI-based Video Analytics Software Available on Milestone XProtect®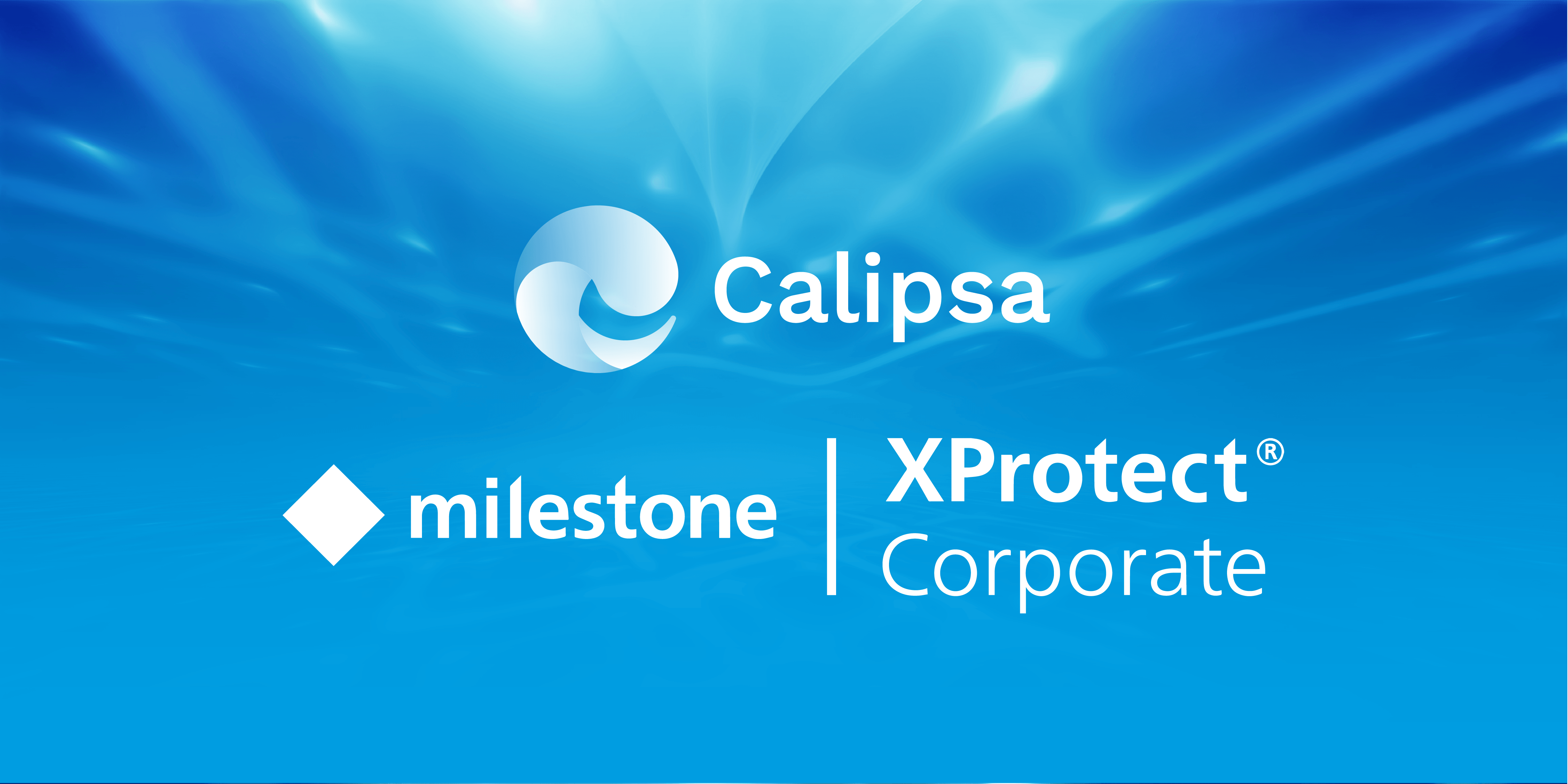 Ashburn, Va. – Apr. 29, 2021 – Calipsa, a market-leading provider of deep-learning powered video analytics for false alarm reduction, has announced the verification of its false alarm reduction platform with Milestone Systems' XProtect® Corporate VMS, designed for use by organisations across all major industries. XProtect's enterprise users deploy large numbers of cameras and will benefit from Calipsa's 93 percent false alarm reduction rate.
Milestone Systems is a leading provider of open platform video management software; technology that helps the world see how to ensure safety, protect assets and increase business efficiency. Milestone enables an open platform community that drives collaboration and innovation in the development and use of network video technology, with reliable and scalable solutions that are proven in more than 500,000 installations worldwide. Founded in 1998, Milestone is a stand-alone company in the Canon Group.
The plug-in integration between Calipsa and XProtect has been verified by the Milestone Technology Partner Programme and is available now on the Milestone Marketplace.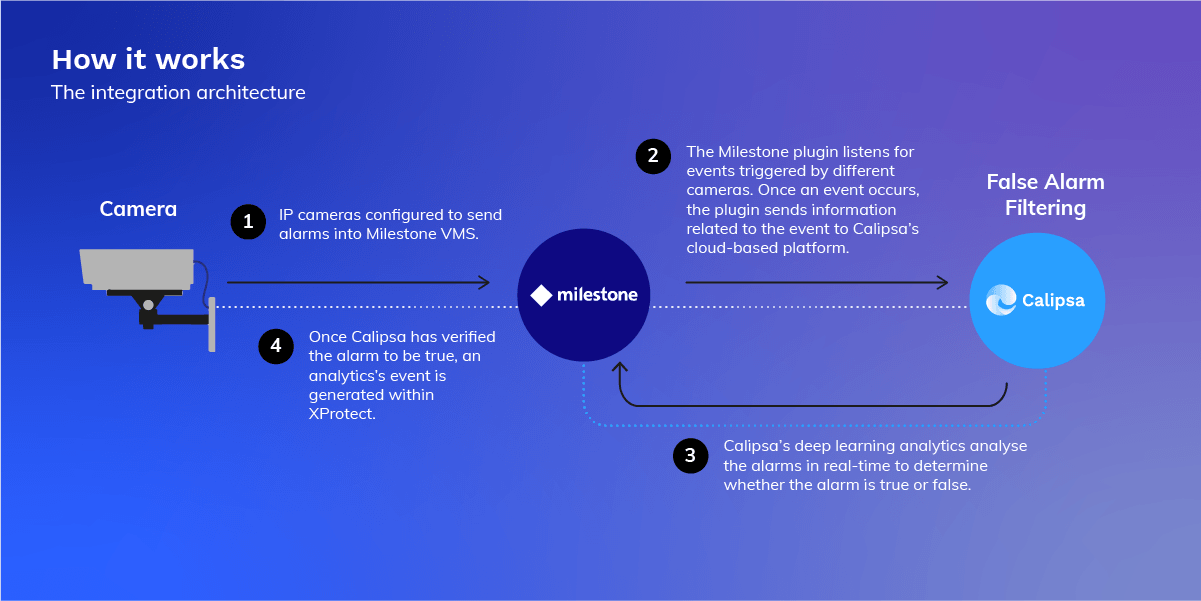 It works by listening for events triggered by connected cameras. Once an event occurs, the plugin sends information related to the event to Calipsa's cloud-based platform, where algorithms screen for human or vehicle movement. Calipsa's software filters out false alarms in a process that takes about a second to complete. Once Calipsa has verified the alarm to be true, an analytics event is generated within XProtect.
Deploying Calipsa's false alarm filtering video analytics software to event-based video surveillance alarms on XProtect is quick and easy with no hardware required. Benefits for Milestone users include:
Up to 93% reduction in event-based video false alarms

Quick deployment of analytics with no hardware required

Ability to manage sites, cameras and analytics all via XProtect

Improved operational efficiency with less alarms requiring verification

Facilitates the move from live monitoring to a cost-efficient event-based video model

Seamlessly integrate the latest AI technology into your business operations
Brian Baker, Chief Revenue Officer for Calipsa, said integrating Calipsa's False Alarm Filtering Platform with the Milestone VMS is a significant step for the company.
---
Want to learn more about AI in video surveillance? Download our free ebook.
---
"Milestone Systems is a leading provider of open platform video management software with thousands of installations worldwide," he said. "The XProtect suite is well entrenched in the enterprise market, an area we've targeted for expansion. We're confident Calipsa's ability to nearly eliminate false alarms removes a major distraction for enterprise video system operators and allows security functions to capitalise on the huge potential of event-based video."
Calipsa's false alarm reduction software is easily scalable, making it ideal for any growing Security Operations Centre, central monitoring station and customer business. A platform dashboard enables users to monitor the software's performance, including detecting idle cameras that may need replacement or repositioning.
The Calipsa integration is available now via XProtect. More information about ways the Calipsa false alarm reduction platform can make event-based video surveillance more effective and cost-efficient can be found on the Milestone Marketplace.
Alternatively, you can learn more about how to get started by getting in touch.