News
Calipsa announces First Response Group as the latest UK adopter of False Alarm Filtering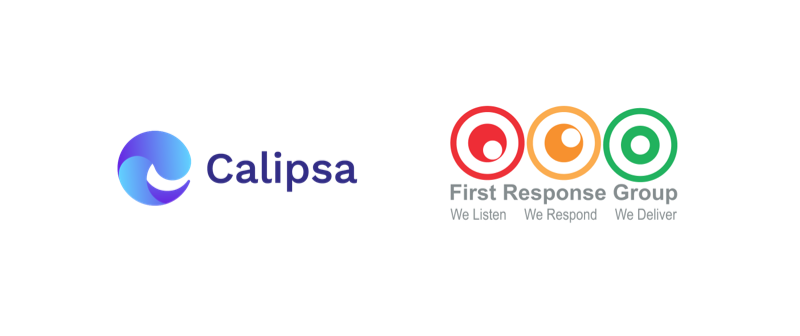 First Response Group has been announced as the latest customer to invest in False Alarm Filtering by Calipsa, the global-leaders in AI-powered false alarm reduction. The announcement marks the beginning of a partnership which will see First Response Group embed Calipsa's intelligent video analytics software into their alarm receiving centre to enhance their monitoring solution.
First Response Group (FRG) is one of the UK's leading multi-service and security providers, delivering total Security, Risk Management & FM solutions to a wide range of public and private sector clients nationwide. Its local teams and 24/7 National Support Centre work with customers to design cost-effective solutions tailored to their exact requirements and expectations. As an SIA Approved Contractor and NSI Gold Accredited company, FRG helps its customers minimise risk, meet the latest regulatory requirements and deliver efficient and effective solutions that will help drive value.
At First Response Group, building long-term, professional relationships is at the heart of its business. Investing in the right technology to enable this is critical to ensure it is constantly able to meet the needs of new and existing customers. FRG's move to embed Calipsa into its monitoring operations marks their continued commitment to providing the most innovative solutions for their customers.
Calipsa's cloud-based False Alarm Filtering Platform is video analytics software with a difference, using deep learning technology to filter out CCTV false alarms. By recognising whether an alarm has been caused by human or vehicle movement, the technology can filter out any alarms caused by other nuisance factors such as lighting, the weather or foliage.
Currently, Calipsa removes over 90% of CCTV false alarms, helping improve false alarm reduction, response times to genuine threats and overall operational efficiency. These benefits combined will allow First Response Group to refine their existing high standards, provide their customers with a solution to false alarms and improve the level of security protection delivered to end-users.
Troy Moffatt, Commercial Director at First Response Group comments: "At FRG it is our mission to provide our clients with the best project support available. With the innovative solution offered by Calipsa and their Immix integration, we now have the ability to intelligently manage false alarms coming into our Control Room. This reduces the risk of false alarms impacting our customer sites and enables us to provide an enhanced monitoring service."
"False Alarms are a constant burden for any monitoring station and through Calipsa we have an effective way of reducing the influx of alarms, enabling our operators to remain focused on real incidents without the distraction of managing false activations," adds Troy.
Tara Biglari, Business Development Manager at Calipsa concluded; "FRG is one of the first companies to benefit from our one-click Immix integration, so we are really excited to see how they are able to improve their video monitoring efficiency by adding Calipsa to their sites through Immix CS. The FRG team are a pleasure to work with and I am delighted that they have seen the value of our False Alarm Filtering Platform in supporting their operations and reducing the load on their operators. We look forward to building a successful, long-term partnership as we move forward."
Learn more about our False Alarm Filtering Platform and how it benefits monitoring stations, or contact us to arrange your free, no-obligation two week trial.