News
Calipsa expands its commercial team in the Americas and Europe
Calipsa
15 September 2020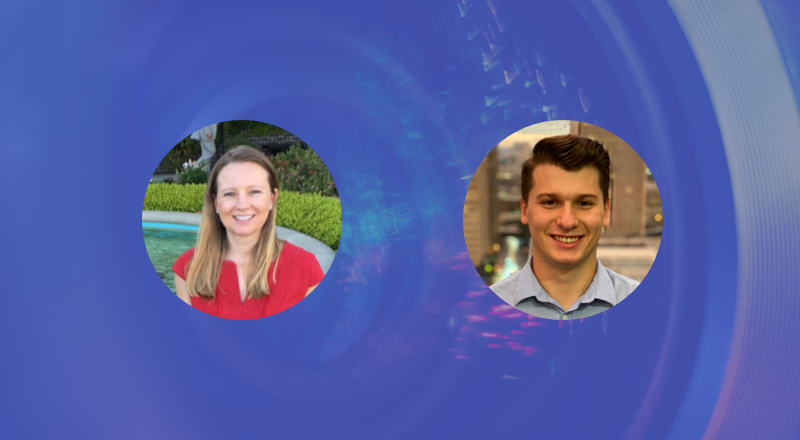 Calipsa, a global provider of AI-based False Alarm Filtering for video surveillance, is expanding its geographical reach with new hires in the Americas and Europe. The addition of Nicole Pitts as US Account Manager and Alexandre Seignard-Fernandez as Business Development Manager for France and Spain will support Calipsa's continued growth in the video monitoring market.
Nicole Pitts joins Calipsa as US Account Manager
Nicole Pitts joins Calipsa with a 13-year track record of working with (SAAS) technology companies. Most recently, she worked for a video-Based A.I. security start-up in Northern California. Outside of work, she is an advisor to womenofAI.org and chair for the friends of the Bay Area Discovery Museum. Nicole brings a wealth of diverse experiences to her role as an Account Manager and will join Calipsa's strong existing US team to become the key point of contact for its growing client base in the Americas. She will be supporting new and exciting clients to ensure the smooth onboarding and application of Calipsa's False Alarm Filtering Platform into their control rooms.
On the announcement of her appointment, Nicole comments: "I'm excited to be joining a team of remarkable people and contribute to Calipsa's mission to make the world a safer place."
Alexandre Seignard-Fernandez joins Calipsa as Business Development Manager (France & Spain)
Alexandre Seignard-Fernandez joins Calipsa as its first French-based employee. Prior to this, he spent two years in the United States working in sales for an electronics part company in Houston, Texas. He also has a master's degree in International Business with a focus on marketing and sales. Fluent in French and Spanish, Alexandre will support Calipsa's growth into the European market and will work with monitoring stations across the continent to introduce False Alarm Filtering to their operations.
Alexandre comments: "You only need one conversation with someone at Calipsa to feel the positive energy that comes from the company. From my very first interaction, it was easy to see why Calipsa is successful. And it's only the beginning! I'm looking forward to helping to share Calipsa's solution and its positive energy with the security industry in France and across Europe. I'm really pleased to be working with an exciting product and an inspiring and motivating international team."
A look to the future
Nicole and Alexandre bring a diverse range of experience to Calipsa's commercial team and will become instrumental in supporting the growth of Calipsa's global client base. Their appointments will allow the business to focus on helping more security professionals with its False Alarm Filtering solution.
Rashid Khan, CEO at Calipsa, said: "I am delighted to have Nicole and Alexandre join the ever-growing Calipsa team. Their combined commercial experience brings huge potential to our team and I look forward to seeing the impact they have not only on both business growth, but also customer satisfaction."
Interested in a career at Calipsa? Check out our current vacancies here.
Or want to speak to sales? Leave us your details and we'll get back to you.