News
Calipsa named Best in Video Analytics by SIA at ISC West
Calipsa
01 April 2022
News
Featured Post
FILTER_News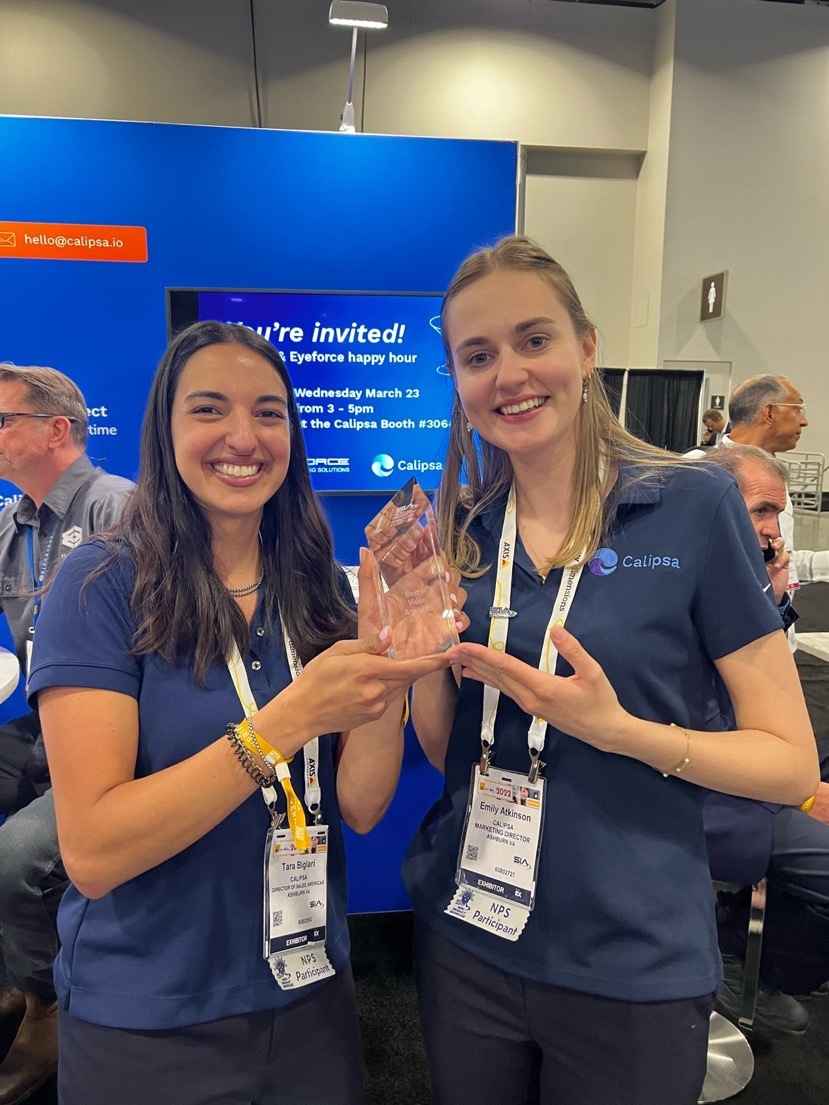 Calipsa Pro Analytics were recognized as Best in Video Analytics by the Security Industry Association (SIA) in the 2022 SIA New Products and Solutions (NPS) Awards, the flagship awards program presented in partnership with ISC West recognising innovative security products, services and solutions.
Calipsa was selected as the 2022 Winner of the Video Analytics Category for Calipsa Pro Analytics and honored March 23 during an award ceremony on the ISC West show floor.
Calipsa Pro Analytics is a suite of advanced analytics, incorporating customisable real-time alerts, camera health checks, object tracking and forensic video analysis. The suite includes Calipsa Detect, Calipsa Detect Pro, Calipsa Protect, and Calipsa Investigate.
"The four tiers of Calipsa Pro Analytics each offer high-value solutions to problems in the video monitoring industry. Since launching last fall, we've had great feedback from our customers – and now being acknowledged by SIA lets us know our hard work is really paying off," said Brian Baker, Calipsa CMO.
"SIA applauds the 2022 SIA NPS Awards honorees, whose outstanding products, solutions and technologies represent the best and most cutting-edge security offerings on the market," said SIA CEO Don Erickson. "SIA congratulates Calipsa for standing out among the impressive field of entrants in this competitive flagship awards program."
Since its inception in 1979, the SIA NPS Awards have been the security industry's premier product awards program. New products are reviewed by a panel of judges with extensive industry experience, and in 2022, following significant deliberations, the 30 judges presented awards for technologies covering 25 product and service categories. View the full list of SIA NPS award winners here.