News
Doyle Security incorporate Calipsa's False Alarm Filtering Platform into their monitoring operations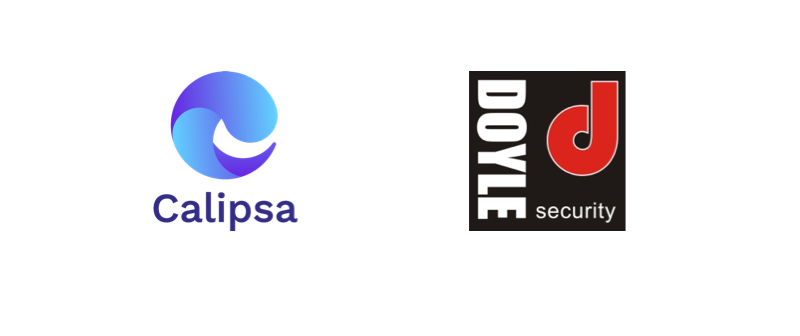 Doyle Security has become the latest UK-based alarm receiving centre to embed Calipsa's False Alarm Filtering Platform into their monitoring operations. Doyle Security will be working closely with Calipsa to improve false alarm reduction across its video monitoring sites.
Based in Yorkshire in the UK, Doyle Security has been providing security solutions since 1985, working closely with businesses throughout Yorkshire to help them secure and protect their businesses, assets and people. During their 35 years of operation, Doyle Security has developed a range of tried and tested services that meet the varied needs of its clients. It currently holds SIA Approved Contractor Scheme (ACS) status for the provision of Key Holding, Public Space CCTV and Security Guarding.
Doyle Security is passionate about security and aims to consistently deliver innovative and trusted security solutions. This includes integrating technology into their operations to deliver the highest standard of security protection for their customers. The move to adopt Calipsa's False Alarm Filtering Platform marks a significant investment in a solution to improve false alarm reduction and overall monitoring efficiency.
Calipsa is a cloud-based video analytics solution with a difference. Calipsa's False Alarm Filtering Platform uses deep learning technology to filter out false CCTV alarms, forwarding only true alarms to operators for review. By recognising whether an alarm has been caused by human or vehicle movement, the technology can filter out any alarms caused by other nuisance factors such as lighting or weather. Currently, Calipsa removes over 90% of false alarms, helping security companies across the world to improve their monitoring efficiency and response times when responding to genuine security threats.
Calipsa has been working with Doyle Security to introduce False Alarm Filtering into their alarm receiving centre, with the initial stage of the partnership already producing significant results. As the partnership progresses, Doyle Security will be able to use Calipsa to deliver an even more efficient monitoring service to its existing customers, while simultaneously supporting future business growth.
"As a Yorkshire based security solutions provider, at Doyle Security we are constantly utilising our experience to find the best solutions for our clients," comments Andrew Nicholson, Managing Director at Doyle Security.
"Through the implementation of Calipsa, we are reducing the quantity of false alarms being handled by our Operations Department which has resulted in a more efficient processing of actual alarms. This in turn has increased the number of genuine incidents that have been prevented. Before implementing new technology, we were sure to test the impact that Calipsa would have. I can confirm that after trialling, we are thoroughly impressed and look forward to building a longstanding relationship with Calipsa to ensure that our clients remain secure," adds Andrew.
Toby Weatherall, Business Development Manager at Calipsa adds; "I have been working with Doyle Security for the past two months and have been delighted with the initial results of the partnership. Doyle Security has a passion for improving security for its clients and is a great company to work with, so I am delighted to see the impact our False Alarm Filtering Platform has already had on their operations. We are looking forward to working closely with Doyle Security moving forwards to further support them in delivering the highest level of monitoring efficiency."
Learn more about our False Alarm Filtering Platform and how it benefits monitoring stations, or contact us to arrange your free, no-obligation two week trial.