News
G4S adopts Calipsa's False Alarm Filtering analytics in the UK & Ireland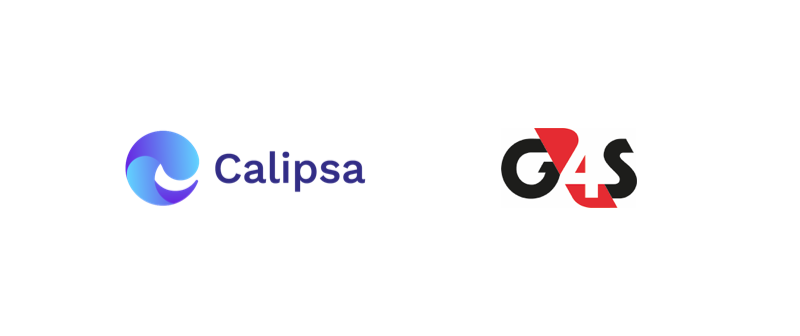 Calipsa is pleased to announce G4S UK and Ireland as its latest customer. G4S will embed Calipsa's deep learning powered False Alarm Filtering analytics into its monitoring operations in the UK & Ireland, benefitting from the platform's 90% false alarm reduction rate.
G4S is the world's leading global, integrated security company specialising in the delivery of security and related services to customers across six continents. It provides integrated security services and products for a wide range of organisations and events across the UK, combining technology innovation and high-class manpower services to provide a full end to end solution. Its monitoring centre operates 24/7, identifying potential security threats to people, premises and assets, and is integrated with G4S' guarding services, fire safety and security systems to provide a more complete solution. G4S UK and Ireland is also a member of a number of industry-leading accreditations and standards including NSI Gold and the BSIA.
G4S invests in technology and best practice to continually improve the products and services it offers. It is world-renowned for merging quality guarding services with cutting-edge technology to deliver the highest standard of security solution. The announcement of G4S UK and Ireland as the latest monitoring centre to adopt Calipsa's False Alarm Filtering analytics further supports its commitment to delivering the best security service for its customers.
Calipsa's cloud-based False Alarm Filtering Platform is video analytics software with a difference, using deep learning technology to filter out video false alarms. By recognising whether an alarm has been caused by human or vehicle movement, Calipsa's technology can filter out any alarms caused by other nuisance factors such as lighting, the weather or foliage. On average, Calipsa removes over 90% of video false alarms which helps operators reduce their response times for genuine threats and increase overall operational efficiency.
With the help of Calipsa, G4S UK and Ireland is committed to achieving significant false alarm reduction and creating a more efficient monitoring operation. Calipsa's cutting-edge video analytics will support the growth of G4S UK and Ireland's monitoring division and enhance the service it is able to offer its monitoring customers.
Curtis McClements, Head of Monitoring Operations UK & Ire at G4S comments: "After working with Calipsa for some time and developing a range of live trial stats, it was very clear to see its positive impact on the reduction of false alarms from high alarm traffic monitored CCTV sites into the G4S ARC. Following on from such a successful trial period we have now introduced Calipsa on a range of non-analytic monitored CCTV systems with a general filtering of 80%+ achieved. This not only reduces the false alarms that would traditionally be presented to our operators, taking up their value time, but it also ensures we are not contacting our valued customers unnecessarily. In turn, this allows the G4S team to focus on handling 'real' life threatening events and our customers to enjoy a peaceful sleep whilst still being fully secured."
"Having worked with Calipsa for a number of months now, I have experienced the desire and passion they bring to the CCTV industry and I fully expect this company to continue to expand and develop, which is why G4S are very pleased to have formed this partnership," adds Curtis.
Rashid Khan, CEO at Calipsa also discussed his views on the new partnership. "We are delighted to be working with such a renowned, global company like G4S and are excited to see how our False Alarm Filtering Platform will help support the growth of their UK and Ireland monitoring division. G4S is unique in the way it combines physical and remote security to deliver a best-in-class solution; this includes embracing new technology. They truly see the value that our False Alarm Filtering analytics bring to the efficiency of monitoring operations. I look forward to building a long-lasting and successful partnership with G4S UK and Ireland moving forwards."
If you want to find out more about our False Alarm Filtering Platform and how it benefits monitoring stations, get in touch.