News
GPS Security Group adopts Calipsa's False Alarm Filtering Platform into its video monitoring operations
Calipsa
03 September 2020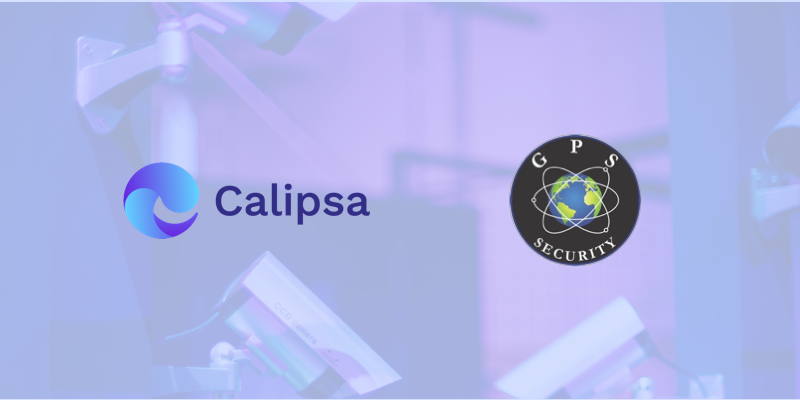 GPS Security Group Inc. has become the second central alarm monitoring station in Canada to sign up to use Calipsa's False Alarm Filtering Platform. It will adopt Calipsa's AI-powered video analytics across its video surveillance sites to support the improved efficiency and sustained growth of its monitoring division.
As Western Canada's fastest growing security services company, GPS Security Group offers a complete range of security services across Alberta, British Columbia and other parts of Western Canada. This includes both physical and electronic security services such as video monitoring and verification, security guards and mobile surveillance systems. It places a strong focus on teamwork, dedication and continuous improvement in the provision of security services, products and solutions for its clients.
GPS Security Group takes a proactive approach to its monitoring operations and is highly receptive to new technology that can help improve its service offering. The move to adopt Calipsa's False Alarm Filtering Platform comes during a period of significant growth for GPS Security Group and will allow the group to scale its video monitoring division, while simultaneously improving its overall efficiency and employee morale.
Calipsa's cloud-based False Alarm Filtering Platform is video analytics software with a difference. The software uses deep learning technology to filter out video false alarms. By recognising whether an alarm has been caused by human or vehicle movement, Calipsa's technology can filter out any alarms caused by other nuisance factors such as lighting, the weather or foliage. On average, Calipsa removes over 90% of video false alarms which helps operators reduce their response times for genuine threats and increase overall operational efficiency.
By removing over 90% of false alarms before they reach GPS Security Group's operators, Calipsa will provide continuous support to GPS Security Group as it strives to deliver the highest level of security service for its customers.
Fredy Ramsoondar, Corporate Senior Security Solutions Advisor and Private Investigator (PEACE) at GPS Security Group comments: "With high organic growth in our monitoring department, GPS has engaged Calipsa as a strategic growth partner to assist with reducing video false alarms, allowing our operators to focus on only true alarms. We look forward to working with the Calipsa team indefinitely."
Tara Biglari, Business Development Manager at Calipsa adds; "We're delighted to be partnering with GPS Security Group during an exciting period of growth for their business. Our False Alarm Filtering Platform has a track record of helping monitoring stations to scale more efficiently, so we look forward to sharing our expertise with the team at GPS as they begin to embed our analytics solution into their growing operations."
Learn more about our False Alarm Filtering Platform and how it benefits monitoring stations, or contact us to arrange your free, no-obligation two week trial.