Physical security
How to reduce the strain on monitoring operators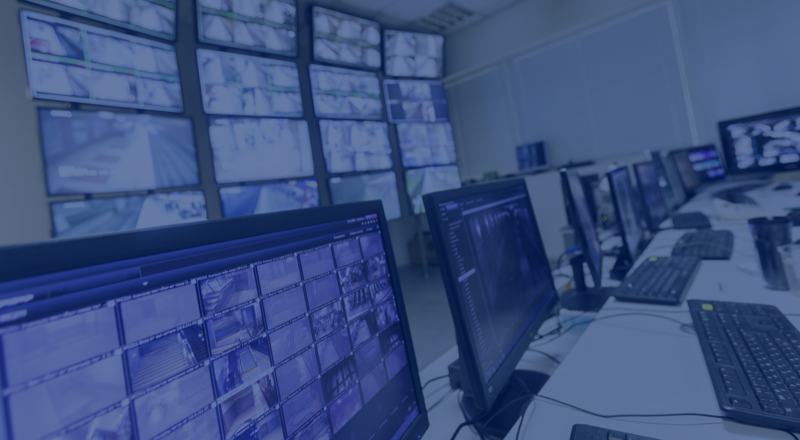 In our first Calipsa webinar, we discovered that many security businesses are seeing a much higher demand for 24/7 site monitoring as a result of the current pandemic. In light of this, in our second webinar we asked a panel of control room / ARC experts how they have been reducing the strain on their monitoring staff. Our Business Development Manager, Tara Biglari, was joined by:
Ed Essad - Security Services Manager, Cougar Monitoring
James Ashby - Systems Director, 4 Site Security
David Seal - ARC Manager, FLR Security
Missed the live discussion? You can still watch the full webinar here. Don't forget to join us on 29th April, 5pm BST when we'll be discussing "From AI to the cloud: the rise of technology in physical security."
So, without further ado, here's what we learned from our discussion:
Crime hasn't gone up - but alarms have
In our webinar poll, 31% of respondents said that the biggest challenge they faced was increased monitoring hours, while just 12.5% cited an increase in true alarms (criminal activity). This feeling was echoed by our panel, who all agreed that they hadn't seen a rise in crime, but that they had seen a spike in false alarms since the beginning of the coronavirus pandemic.
James Ashby and Ed Essad both agreed that because of customers requesting extended monitoring hours, false alarms initially spiked as they became accustomed to new scheduling, activity at different times of day, and in some cases entirely new sites. James noted that he had seen some break-ins over the past few weeks, but that these figures were nothing out of the ordinary.
Ed continued: "The types of alarms haven't changed, but initially we saw an increase in alarm traffic because of more sites being monitored. Now, we're back down to pre-pandemic numbers, even lower in some cases. We wouldn't be at these low numbers without the help of technology like Calipsa - it has been instrumental in managing the sudden increase in alarms."
David Seal added that FLR Security's ARC has also not seen an increase in crime. "There is a difference in live monitoring at the moment. Because of social distancing, the areas we monitor live are much quieter than normal." The lull in live monitoring has enabled David and his team to focus their efforts on other areas that need attention, such as the spike in false alarms due to 24/7 monitoring.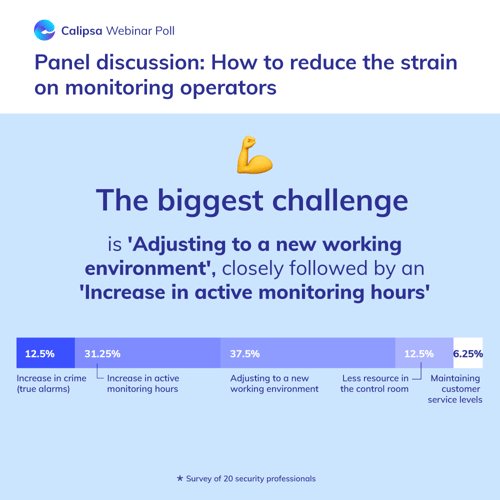 Extended monitoring hours are changing control room / ARC dynamics
All of our panel have seen a marked increase in requests for extended monitoring hours and round-the-clock monitoring, which has caused firms to make changes to their control room / ARC set-up. In fact, 37.5% of our poll respondents said that adjusting to a new working environment was their biggest challenge.
95% of our poll respondents also said their working environment has been impacted by current events. James, Ed and David all explained the changes they had made to their control rooms / ARCs to implement social distancing.
James said his control room was a locked down area that only operators could enter, while all other staff are either furloughed, working from home or have controlled access to certain areas of the building. Ed and David described their measures, which included provision of sanitiser and gloves, as well as keeping operators' work stations spread further apart, in Ed's case over two separate rooms.
On top of COVID-19, extended hours are also forcing operators to change their working habits. Ed explains: "There used to be an 'us and them' mentality between the day and night teams. Now days are seeing what nights deal with and vice versa; there's a better appreciation for what the other side is actually doing, and we're working better together because of that."
James has seen a similar pattern in his control room: "We used to have only a handful of day sites, mainly vacant premises and closed sites. Now customers are asking for 24/7 monitoring, so the day staff who used to focus more on manned guarding are picking up much more CCTV work. There's definitely a greater appreciation of the night operatives now, and how they deal with false alarms."
"What's more, customers aren't always aware their sites are being monitored 24/7 as someone else might have arranged it for them, so one of the big challenges has been making sure we communicate with the right staff to allow them on site. There were some communication issues at the beginning, as we had to keep updating the rules for each site."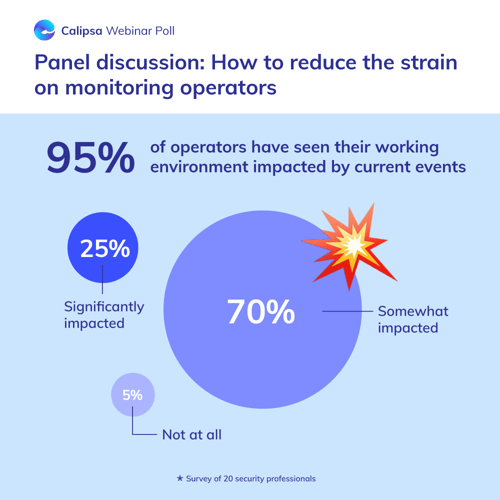 David agreed: "There have been constant emails with customers to change site rules, for example some customers have allowed staff back, which generates alarms. It has a knock-on effect as schedules on DVRs need to be updated, as does any AI we use, so it's a case of making sure all the changes are kept up-to-date."
"As for the team, they've taken it all in their stride, and have always been good at working on different shifts. There has been a changing workload pattern for day and night teams though, so they're seeing different alarms and being tested a bit more than they usually would."
For Ed, this is key to the future of a successful ARC: "Moving forward, we need to make sure our operators are more multi-skilled. Thanks to extended hours, staff have seen the full range of what goes on in monitoring, which fosters a multi-skilled mindset. Currently, some operators might be, say, good at monitoring CCTV but not so good on intruder alarms. If anything like this were to happen again, ideally your operators would be multi-skilled, and multi-operational."
Communication has increased, which makes for happier teams
With workforces spread out due to social distancing, good communication has become invaluable to bring teams together. James commented: "Initially morale dipped a little as everyone was nervous and unsure of what was happening. Now we're all getting used to it. The biggest change for us has been more communication - letting employees know they're not on their own. We've had more emails, more phone calls, just ways to keep everyone in the loop about what's going on."
"We've all been talking more; just finding out how people are, how their families are is important to everyone's wellbeing and health. Now that we all feel better informed and better connected, we can relax a little and focus on the job at hand."
David continued: "It's all about listening to operators and finding out how we can help them. Giving them access to as much information as possible is so important. We're using Calipsa and other systems to filter our noise and ease their workload, so that we can keep up our usual levels of professionalism."
"We're taking a slightly more relaxed approach, letting operators go outside when they need to, and taking a couple more minutes on their break. Our ARC has no windows so letting them take breaks when they need to stops people from feeling cooped up, and helps their mental wellbeing. We also try to give operators everything they need, and look after them as much as possible. An increased demand for monitoring means new challenges."
Ed added: "One of the biggest things our staff appreciate in this time is that we've let them go out during working hours to get shopping for their families. It's better for everyone - if staff aren't worrying about how their elderly relatives are going to feed themselves, then they're more able to focus on the job while they're at work. We want to help ease that pressure."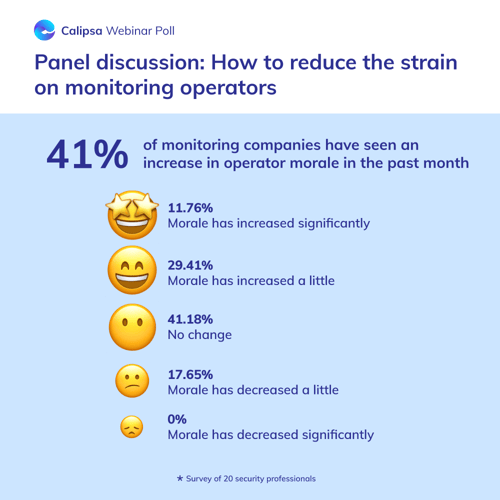 Compliance is the biggest hurdle to a fully remote control room / ARC
We asked our panel, now that everyone is working from home, wouldn't it make sense to do the same with your control room / ARC - and if not, why not?
Ed said: "I wish it was easier to do. We are not constrained by technology, but by compliance and the willingness of the SIA to let us go remote. The fact is, if our operators weren't working in the ARC, we can't control who's looking at those images, and that's our biggest concern with remote working."
"I hope this situation forces the SIA to look at compliance and see where there could be some flexibility. Compliance is there for a reason, and it's a necessary part of what we do, but it can become a hindrance to operations. Right now, with many makeshift control rooms set up to enable social distancing, very few of us are probably monitoring to full compliance."
From James' point of view, compliance is a huge hurdle, but so is logistics: "In our control room, you need to have someone available to contact the response officer if there is an event that needs dealing with. They need to collect the keys to the site in order to handle it, so even though the technology and processes are in place, logistically a remote control room might not work."
David agreed that GDPR and data protection would be an issue in a remote ARC, but remote working has wider-reaching consequences: "How would the customer feel about it? They might feel it was a less professional approach. Also, everyone being in the room together gives you the benefit of the entire team's knowledge and experience - you don't get that if everyone is on their own at home."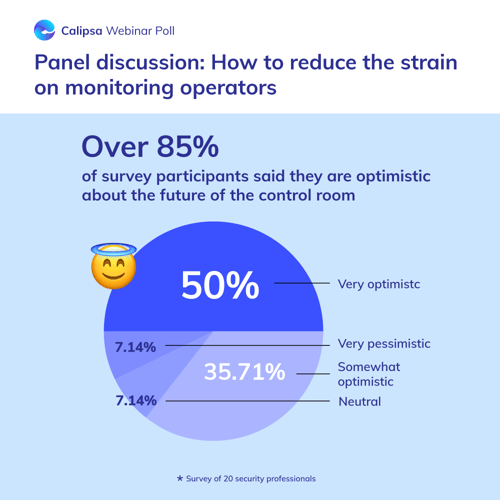 The future of control rooms / ARCs looks positive
It seems that in the current situation, businesses are willing to adopt video monitoring as a way to protect their premises remotely. James commented: "The number of day alarms we're now getting is a big change, and in part that's down to customers using CCTV who haven't used it before. Temporary video systems are becoming more established, so customers are adapting and improving their security."
David believes this will continue even once lockdown is lifted: "Demand will go up after this. We're already seeing such an increased demand for security, so going forward I think we'll see it grow as customers see the value of it. Control rooms will get busier as monitoring comes to the forefront."
---
Thanks again to our speakers for sharing their expertise! If you'd like to watch the full webinar, click here. Or to view our infographic in full, click here.

Join us for our next webinar on 29th April, 5pm BST, where we'll be discussing "From AI to the cloud: the rise of technology in physical security."