Featured Post
New Software Alert: Investigate Uploader
Calipsa
17 March 2022
Featured Post
Product News
FILTER_News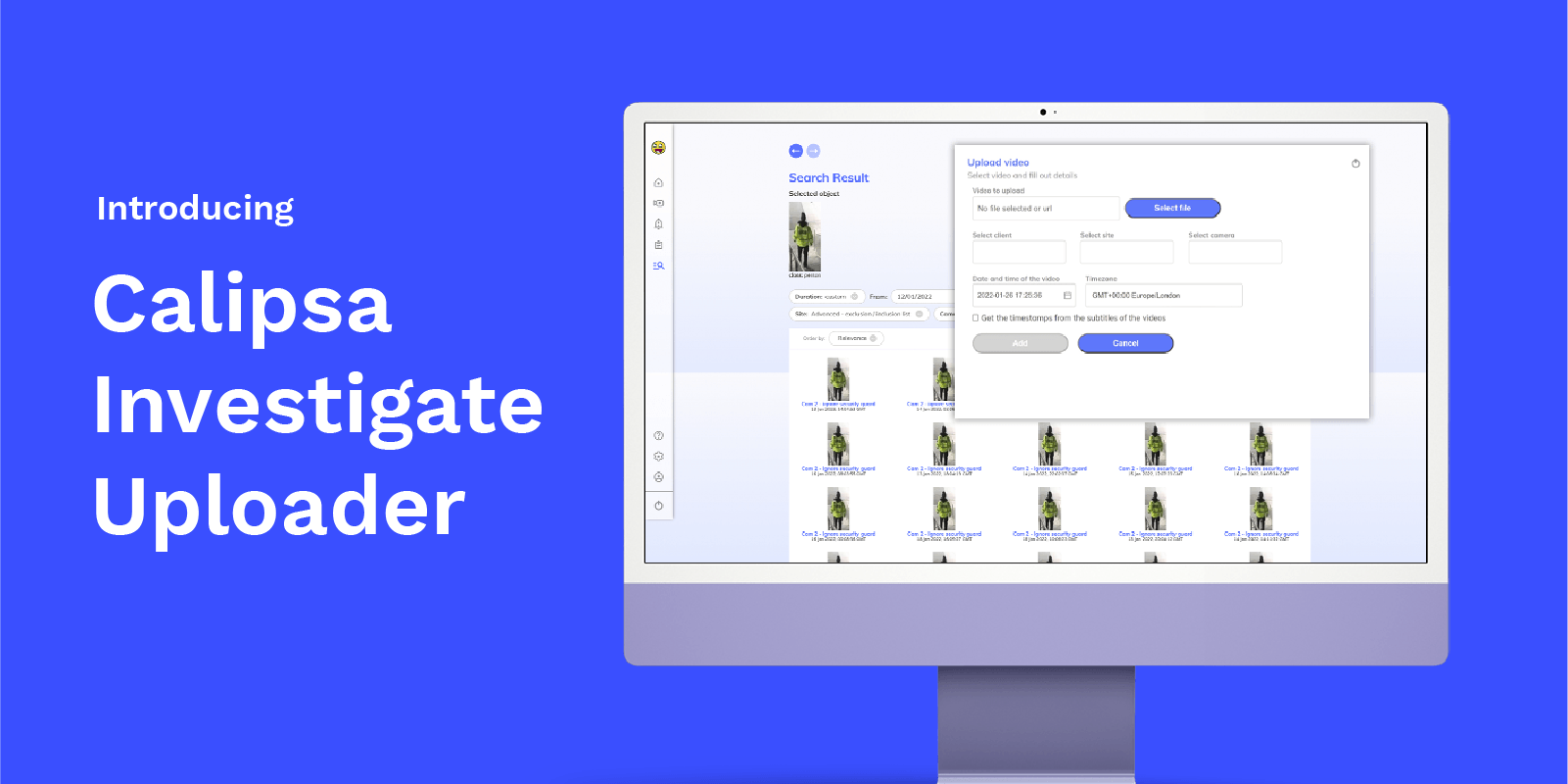 The new forensic software, Investigate Uploader, allows users to upload any video file to the Calipsa platform, where its algorithms review the footage for genuine activity before presenting a summary of results.
"We believe Investigate Uploader is a game-changing solution for investigators," said Brian Baker, Calipsa's chief revenue officer. "Our tool allows users to leverage Calipsa's advanced artificial intelligence and cloud-based forensic tool to conduct criminal investigations – even if they don't have cameras on our platform. By transforming real-time streaming protocol (RTSP) video into a series of frames showing objects of interest, we can provide actionable results in a fraction of the time."
While Investigate Uploader sits as a standalone product, this new feature joins Calipsa's existing solutions for false alarm filtering, camera health checks, advanced real-time alerting and forensic video search.
The solution also benefits from a Similarity Search feature, where users upload an object of interest which Calipsa's algorithms use to search for objects of similar appearance in the uploaded video. All forensic video results will be summarized in an easy-to-review video to store on the Calipsa platform and share with other stakeholders.
The solution is already delivering results for customers. Graeme McCandless, operations manager at Envision in Ireland said, "Investigate Uploader is a valuable asset for Envision. A client required us to review 8 hours of footage remotely to identify a vehicle being vandalised. Fortunately, with the use of the Investigate Uploader, we were able to identify the suspects, saving a lot of labour time and costs."
"Calipsa continues innovating to ensure we deliver solutions that allow any business to analyse video for investigations," said Baker. "Investigate Uploader, will transform the way security teams conduct investigations. By reducing video streams into frames of interest, we can facilitate video analysis that requires less bandwidth and fewer resources. And with our cloud-based solution, there's no need for onsite equipment."
Calipsa will demonstrate its Investigate Uploader tool March 23-25 at stand #3064 at ISC West 2022.