News
Kings Secure Technologies invests in False Alarm Filtering by Calipsa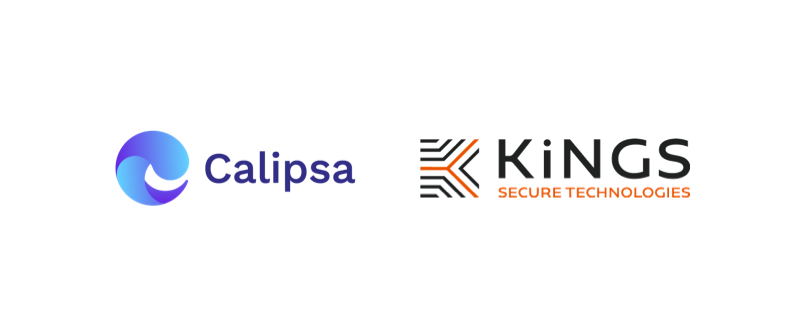 Kings Secure Technologies has become the latest UK-based remote monitoring centre to adopt Calipsa's AI-based False Alarm Filtering Platform into its control room operations. The investment in Calipsa's analytics solution will see Kings benefit from a 90% reduction in false alarms, supporting the growth of its video monitoring service.
Kings Secure Technologies brings together cutting edge technology and innovation across the security and fire sectors, designing and engineering solutions for risk mitigation. With over 50 years' experience and both nationwide and international capabilities, Kings is renowned for being a one source solution for the security needs of some of the world's biggest businesses. Part of its mission is to offer the latest and most innovative technologies, to deliver the best value and most robust solutions to its growing customer base.
Technology and innovation is at the centre of everything Kings does. Its in-house Technology Centre is the heartbeat of the business and is used to securely monitor millions of events on a second by second basis. As a result, Kings is committed to bringing on board the best technology to support the continued efficiency and growth of its monitoring service. By embedding Calipsa's False Alarm Filtering analytics into its monitoring centre, Kings hopes to reduce the number of nuisance alarms it receives, and allow its operators to focus on adding value to customers.
Calipsa's cloud-based False Alarm Filtering Platform is video analytics software with a difference, using deep learning technology to filter out video false alarms. By recognising whether an alarm has been caused by human or vehicle movement, Calipsa's technology can filter out any alarms caused by other nuisance factors such as lighting, the weather or foliage. On average, Calipsa removes over 90% of video false alarms which helps operators reduce their response times for genuine threats and increase overall operational efficiency.
Through the use of Calipsa's cutting-edge technology, Kings will enhance its ability to scale to meet its customer's challenging and growing needs, while furthering its reputation as a top performing NSI Gold approved monitoring station.
Darren Gamage, Chief Operating Officer at Kings Secure Technologies comments: "Following a technical evaluation and trial of the reduction in false alarms from high alarm traffic monitored CCTV sites into the company ARC, Calipsa is now enabled on all non-analytic monitored CCTV systems with a general filtering of 80% achieved. This takes away the noise traditionally presented to an operator and allows the ARC team to focus and prioritise real events that require operator escalation."
"In turn, we are ensuring time and resources are applied only to events and situations that need them, leaving more capacity in the control room for managing high level risks sites. Working alongside the Calipsa team, I have seen the passion they bring to the industry and therefore expect to see even greater reductions as the platform continues to be developed," adds Darren.
Tara Biglari, Business Development Manager at Calipsa adds; "We've been speaking with the team at Kings for some time now and I'm delighted that they have now signed up to become our latest UK-based customer. Over the course of our partnership so far, I have been struck by their sheer dedication to implementing the best and most fitting technology for their business - so it's fantastic to see Calipsa become a part of their future operations. We look forward to helping Kings achieve significant false alarm reduction and supporting the growth of their video monitoring business."
Learn more about our False Alarm Filtering Platform and how it benefits monitoring stations, or contact us to arrange your free, no-obligation two week trial.