News
Calipsa Announces New Partnership with Tether Technology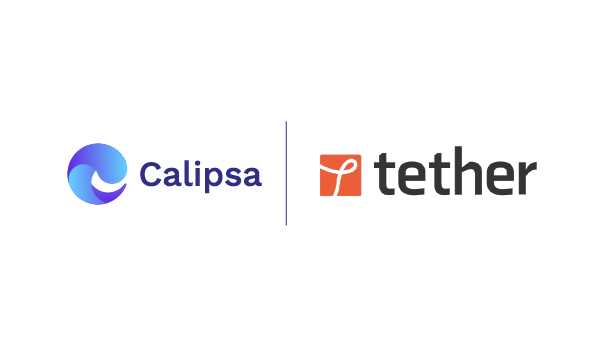 Calipsa, the market-leading provider of deep-learning powered video analytics for false alarm reduction, has today announced the integration of its false alarm filtering platform with Tether Technology.
Tether is an innovative solution for managing all types of physical security devices across multiple sites, through an intelligent cloud platform. The Tetherbox and Tether platform bring all devices into a single visual dashboard. The platform automatically detects and manages all cameras connected to the Local Area Network, stores images from selected cameras and provides a secure VPN to the cloud platform. Unlike competitors, Tether has an open API platform and will integrate with any other security device it comes across. As a result, customers will be able to add Calipsa to cameras on Tether in just one click.
With Tether's ability to reduce operational costs by as much as 70%, and Calipsa's industry-leading 90%+ false alarm reduction, the integration offers an extremely effective security solution. The integration is already available via the Tether platform. For existing Tether customers, they can request a demo to find out more about how to get started with Calipsa.
For Tether's customers using the Tetherbox and platform, using Calipsa's false alarm filtering video analytics software for event-based video surveillance is quick and easy creating a frictionless solution for the security sector. Benefits for Tether users include:
Up to 93% reduction in event-based video false alarms
Quick deployment of analytics with no hardware required
Ability to manage sites, cameras and analytics all via the Tether platform
Improved operational efficiency with less alarms requiring verification
Facilitates the move from the live monitoring to a cost-efficient event-based video model
Seamlessly integrate the latest AI technology into your business operations
"I think Tether customers will be very pleased to know that they now have access to Calipsa's AI filtering analytics via the Tether platform. With our 90%+ false alarm reduction, they will be able to make significant enhancements to their video monitoring performance," comments Toby Weatherall, Business Development Manager at Calipsa.
Anita Mistry, Head of Sales at Tether Technology adds "Tether are excited to announce this collaboration with Calipsa. Tether provides a truly unique product to the UK market, bringing together old and new security technology in one simple CCTV cloud platform. Our customers can now also use state of the art technology from Calipsa to enhance their monitoring ability and reduce false alarms, bringing ground- breaking Artificial Intelligence to Tether Technology."
Calipsa's cloud-based software is easily scalable, making it ideal for any growing Security Operations Centre, central monitoring station and business security function. The platform dashboard displays analytics that provide insight on the software's performance, including detecting idle cameras that may need replacement or repositioning.
To learn more about Calipsa's False Alarm Filtering Platform click here, or get in touch with Tether about our new partnership here.