News
Radius Security becomes the first Canadian central station to invest in Calipsa video analytics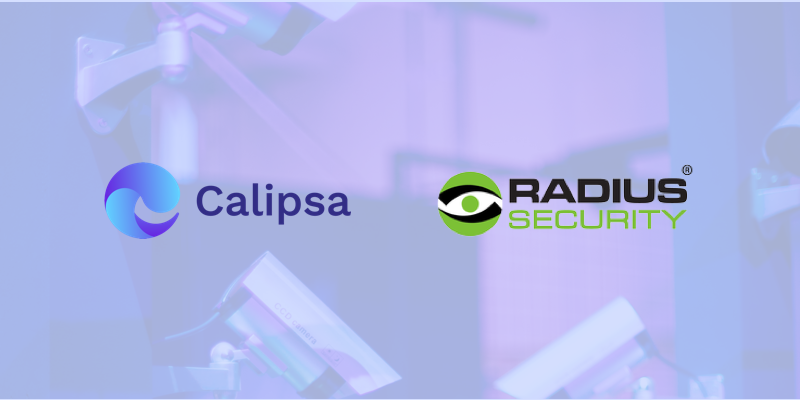 Radius Security has been announced as the latest central alarm monitoring station to sign up to Calipsa's AI-based False Alarm Filtering Platform, making it the first Canadian company to adopt the technology. The investment in Calipsa's video analytics solution will see Radius Security benefit from 90% false alarm reduction, supporting the growth of its video monitoring operations.
Radius Security, the security systems and monitoring branch of Vancouver Fire and Security, supports the full spectrum of security needs, including residential and commercial security systems, fire monitoring, video surveillance and medical alerts. From its central monitoring station in Richmond, B.C, Radius Security provides the highest level of protection and service; its goal to be the most trusted safety and security provider.
Research and development are at the heart of Radius Security's business, and it is constantly looking to build or partner with technology that will help it deliver a better service to its customers. Core to this is investing in video analytics technology that can support the business to reduce the burden of false alarms received by the control room. In Calipsa, it found a solution not only uses cutting-edge technology, but that can also fit seamlessly into its existing operations.
Calipsa's cloud-based False Alarm Filtering Platform is video analytics software with a difference, using deep learning technology to filter out video false alarms. By recognising whether an alarm has been caused by human or vehicle movement, Calipsa's technology can filter out any alarms caused by other nuisance factors such as lighting, the weather or foliage. On average, Calipsa removes over 90% of video false alarms which helps operators reduce their response times for genuine threats and increase overall operational efficiency.
Through the use of Calipsa's cutting-edge technology, Radius Security will enhance its ability to provide the highest standard of response to genuine alarms, furthering its reputation as a top tier monitoring station. With Calipsa filtering in place, Radius Security will also be able to scale its operations more efficiently.
Aleksei Bulavko, Research, Development and Production Manager at Radius Security comments: "With our Redhanded Human Detection solution our focus is on catching criminals in the act. Calipsa will enable us to do this at an even greater capacity, meaning an even faster police response time for our customers."
Tara Biglari, Business Development Manager at Calipsa adds: "We first engaged with Radius Security at the end of 2018 and have since built an excellent working relationship with the team. I'm delighted that they see value in our solution and as a result, will be bringing our False Alarm Filtering Platform into their day-to-day operations. This acquisition also represents the first Canadian-based monitoring station to join our customer base, so we look forward to showcasing what our technology can do for the video surveillance industry in the region."
Learn more about our False Alarm Filtering Platform and how it benefits monitoring stations, or contact us to arrange your free, no-obligation two week trial.