News
RAS Watch sign up to False Alarm Filtering by Calipsa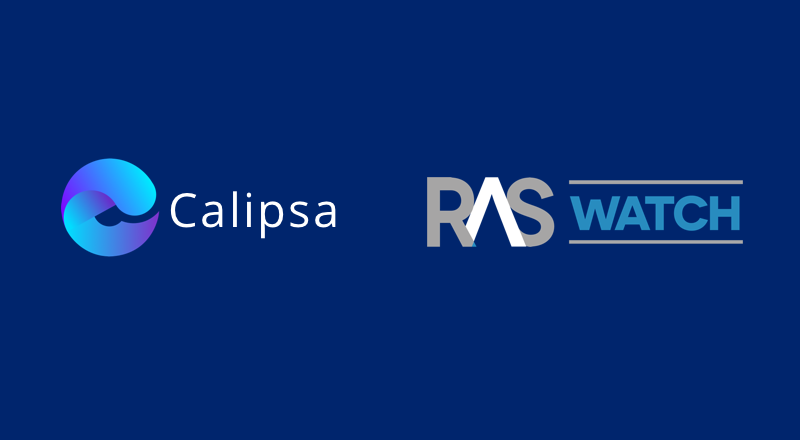 Calipsa are pleased to announce RAS Watch as the latest U.S based security company to sign up for False Alarm Filtering. The partnership will see RAS Watch embed Calipsa's intelligent video analytics software, their False Alarm Filtering Platform, into their managed service Global Security Operations Centre.
RAS Watch are security and intelligence experts, helping their customers to secure their business and their assets. With their tools and proven analytic methods, RAS Watch takes security from its historically reactive environment to give its customers the information and guidance they need to be proactive - mitigating issues before they ever happen. Their experienced team are experts in their field and are committed to providing businesses with actionable intelligence.
At RAS Watch, technology is at the very core of their offering. They are committed to investing in the latest, cutting-edge technology to allow them to deliver the highest level of protection for their customers. This includes incorporating state-of-the-art products, including those that use machine learning, to deliver a more efficient service. Calipsa's False Alarm Filtering Platform marks their latest investment in machine learning technology for their security operations.
Calipsa's cloud-based False Alarm Filtering Platform is video analytics software with a difference. Calipsa uses deep learning technology to filter out CCTV false alarms. By recognising whether an alarm has been caused by human or vehicle movement, the technology can filter out any alarms caused by other nuisance factors such as lighting, the weather or foliage. Currently, Calipsa removes an average of 90% of CCTV false alarms, helping improve false alarm reduction, response times to genuine threats and overall operational efficiency.
RAS Watch will be deploying Calipsa's video analytics software across their new CCTV sites to support the performance and impactfulness of their Global Security Operations Centre. Calipsa will be working closely with the team at RAS Watch to generate maximum value from the platform's filtering capabilities, ensuring RAS Watch customers receive an outstanding level of security protection at all times.
"As an industry leader in technology and operations, we are excited to partner with Calipsa to help reduce the noise that can often overwhelm operations. RAS Watch is committed to providing our customers with actionable intelligence and insights into their operations in real-time while mitigating negative potential impact. As such, we are constantly evaluating leading technology to improve efficiencies and protect our customers. Calipsa is another example of that and we're proud to partner with them," comments Ryan Schonfeld, Founder and CEO of RAS Watch
Tara Biglari, Business Development Manager at Calipsa adds; "RAS Watch is a true leader in the space, particularly when it comes to embracing new technology. We are delighted that the team at RAS Watch can see the value of our False Alarm Filtering Platform in supporting their operations and look forward to working with them to achieve outstanding false alarm reduction for their global customers."
If you want to find out more about our False Alarm Filtering Platform and how it benefits monitoring stations, get in touch.
To get in touch with RAS Watch, email info@raswatch.com or call (310) 967-8160.