News
Securitas Spain leads the way as first Spanish Security Operations Centre to adopt Calipsa's intelligent analytics
Calipsa
20 April 2021
News
Calipsa Partner
FILTER_Calipsa-Partner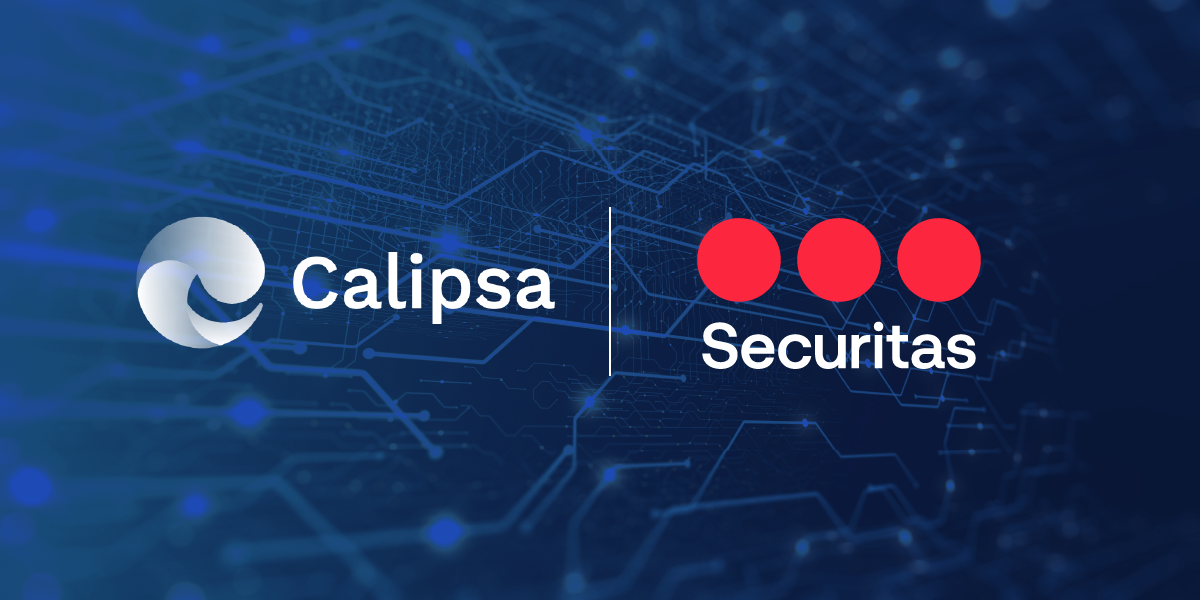 Securitas Spain has signed up to use Calipsa's market-leading false alarm reduction technology, becoming the first Spanish security provider and seventh global Securitas Operations Centre to do so. The partnership will see Securitas connect Calipsa's AI-based False Alarm Filtering analytics software to its video surveillance sites to provide an enhanced monitoring service and greater levels of true alarm detection. Securitas Spain joins its global counterparts in the UK, Belgium, Australia, the USA, Turkey and the Netherlands who have previously announced partnerships with Calipsa.
Securitas is the world's leading intelligent protective services partner. With 355,000 employees across 47 markets and more than 150,000 clients, including many of the world's best-known companies, it is accelerating its digital transformation by investing in data-driven tools and analytics, and by interacting with clients in innovative ways.
Securitas Spain is the leading company in the countries' corporate security solutions industry with more than 18,000 employees and 50 branches. Digital innovation plays a key role in the company's strategy to provide added value to customers. Its solutions integrate static and mobile guarding, electronic security, remote video services, fire protection and digital services (IoT, data analytics, digital security, IA, apps and tools and RPAs) monitored and coordinated from the Securitas Operation Centre (SOC). The investment in Calipsa's False Alarm Filtering technology highlights Securitas Spain's commitment to further improve its video surveillance and remote monitoring solutions.
Calipsa's cloud-based False Alarm Filtering Platform is unique video analytics software that uses deep learning technology to filter out video surveillance false alarms. By recognising whether an alarm has been caused by human or vehicle movement, the technology can filter out any alarms caused by other nuisance factors such as lighting, the weather or foliage. Currently, Calipsa removes over 90% of video false alarms, helping improve false alarm reduction, response times to genuine threats and overall operational efficiency.
The partnership between Calipsa and Securitas Spain will enable Securitas to add a critical layer of added intelligence to its video surveillance sites.
Amaranta Cegarra, SOC Director at Securitas Spain comments; "The integration of Calipsa's AI filtering, led by our innovation area, will allow us to further improve the services we provide to our clients. We are have freed up time that was previously dedicated to checking false alarms so that our people can now spend more time focusing on our intelligent protective services. It is a great example of how new technologies can support the operational side of security and will also help us to continue growing in one of our most important business lines: Remote Video Solutions."
Becca Harvey, Account Director – EMEA at Calipsa adds; "We are thrilled to expand our footprint into the Spanish market with Securitas Spain, who are leading the way with their adoption of the latest AI technology. Its team has embraced Calipsa and the value it can add to the efficiency of its Security Operations Centre. I am pleased to see that our software is already delivering on its promise and look forward to working closely with the team to achieve even greater results moving forward.'
Learn more about our False Alarm Filtering Platform and how it benefits monitoring stations, or contact us to arrange your free, no-obligation two-week trial.