News
Totem signs as the first Latin American customer of Calipsa false alarm filtering
Calipsa
15 October 2020
News
Calipsa Partner
FILTER_Calipsa-Partner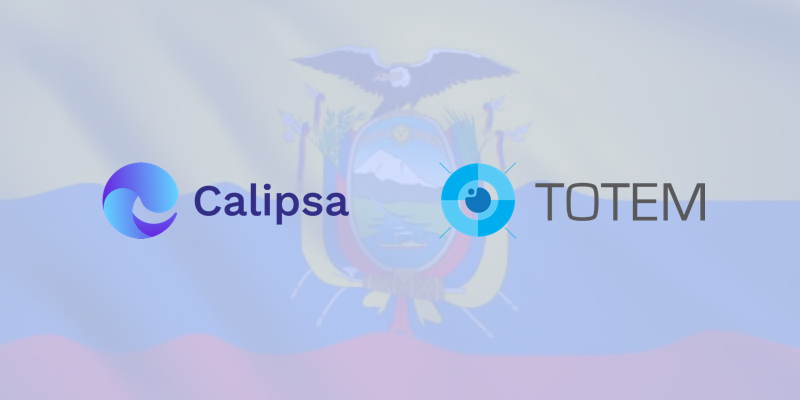 Totem, the largest monitoring centre in Ecuador, has signed up to use Calipsa's False Alarm Filtering Platform. Its investment in Calipsa's deep learning video analytics software makes Totem the first customer in Latin America to benefit from Calipsa's industry leading 90% false alarm reduction rate. Totem will embed False Alarm Filtering into its video surveillance operations to improve monitoring efficiency and performance.
Totem specialises in the engineering, construction and integration of electronic security systems for companies and homes. It has two large business units: Managed Electronic Security and Fire Detection and Extinguishing Systems, with over 15 years' experience delivering security projects at both a national and international level. Its surveillance division monitors thousands of cameras across a vast range of industries.
As a business, Totem is continually striving to be competitive in all aspects of quality, technology, services and administration. It is constantly improving its technological solutions in accordance with market developments, which includes the investment in third-party solutions. Totem wants to become a regional benchmark for innovation in video monitoring. The decision to sign up to Calipsa, becoming the first monitoring provider in Ecuador and the whole of Latin America to do so, further supports this mission.
Calipsa's cloud-based False Alarm Filtering Platform is video analytics software with a difference. The software uses deep learning technology to filter out video false alarms. By recognising whether an alarm has been caused by human or vehicle movement, Calipsa's technology can filter out any alarms caused by other nuisance factors such as lighting, the weather or foliage.
The partnership between Totem and Calipsa will see Calipsa remove over 90% of false alarms before they reach Totem's operators. With improved levels of false alarm reduction and less nuisance alerts sent to the control room, Totem will help its operators reduce their response times for genuine threats and increase overall operational efficiency. As a result, it will be able to focus on providing added value and enhanced service offerings to its customers.
Luis Fernando Uribe, CEO of Totem comments; "We are very happy to partner with Calipsa and its team in order to reduce the number of false alarms sent to our operators, which is our main goal. We are constantly looking for technologies and partners that will help us thrive in the Latin America technological market, of which Calipsa is one."
Brian Baker, Vice President of the Americas at Calipsa adds; "We are delighted to be working with Totem as their intelligent analytics provider. Totem is an ambitious and innovative company, with whom we are greatly looking forward to collaborating with. As our first Latin American customer, it is a proud moment for the Calipsa team as we see our solution expand into new markets. We look forward to developing a strong partnership with Totem moving forwards and seeing the results that follow."
Learn more about our False Alarm Filtering Platform and how it benefits monitoring stations, or contact us to arrange your free, no-obligation two-week trial.