Physical security
US spotlight: why the cannabis industry needs video analytics
Calipsa
13 August 2020
Physical security
Security for businesses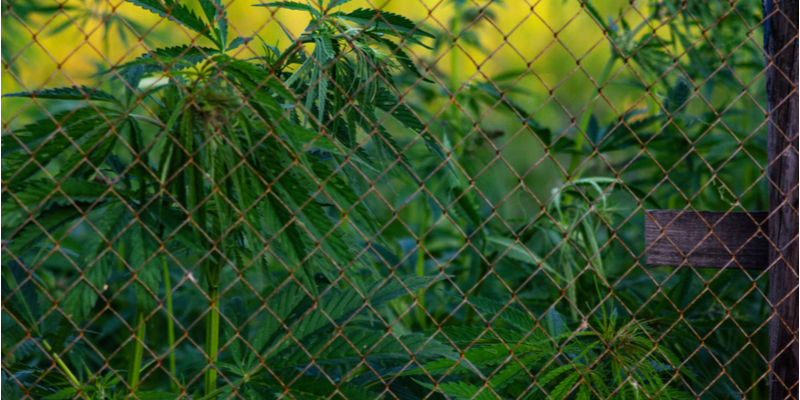 In the US, moves towards legalisation have caused major growth for the cannabis industry. While it remains a controlled substance on a federal level (Schedule I substance under the Controlled Substances Act), several states have created their own regulations.
At this point in time, 33 US states allow medical marijuana use and 14 states and territories have approved marijuana for adults over the age of 21. As the cannabis industry has grown, so have its security needs; the Robert Perry 2019 white paper on the US security industry identified that following a resolution on the legality of banks handling money from the cannabis industry, "the opportunities for contract security companies in this industry are phenomenal."
Disclaimer: the information presented in this article is not intended to be taken as legal counsel.
Securing the US cannabis industry
The industry's key security issues are that firstly, the product itself is highly valuable and secondly, legal issues prevent banks from handling money linked to the cannabis industry, making it a cash-heavy retail space. Both of these factors make the industry a prime target for crime.
With a high potential for crime, there are genuine opportunities for the security industry to add value in this space, not least because cannabis business owners have to comply with a whole host of requirements mandated by each state. To name a few, requirements range from 90 days' worth of cloud storage to the quality of the surveillance cameras.
The exact security requirements depend on compliance regulations on cannabis security for each state, but to generalise; each state requires a combination approach of video surveillance, business access control, security personnel, alarm system, and a secure environment.
As a result, security consultancies aiming to manage the security process have sprung up to take advantage of the opportunity. To comply with these regulations, security consultants manage and monitor the cannabis businesses' security plans, including access and inventory control, lights, vaults, gates and video surveillance. The quality and standard of surveillance video is a key component of these security systems.
---
Want to know the secret to better security, greater ROI and more effective use of time and resources? Check out our FREE whitepaper:
---
Adding value with technology
With these regulations in mind, often companies are looking for a compliance system, not just a security system. As video surveillance is a state requirement, most businesses have already invested in video monitoring; a key way to unify these two different aims is to utilise video monitoring as a security solution.
Remote monitoring allows businesses owners to view past or real-time footage of their dispensaries, retail facilities and growing facilities. Remote guarding adds a layer to this, as they can respond to alarms and secure their premises 24/7, 7 days a week; when an alarm is triggered by a person going into a restricted zone, action can be immediately taken.
Yet, the effectiveness of video monitoring can be mired by false alarms. Particularly on the farming side of the cannabis industry, alarms can be triggered by all kinds of outdoor elements such as animals or adverse weather conditions, causing movement which generates false alarms.
Recent developments in intelligent video analytics can combat high volumes of nuisance alarms, allowing operators to deal much more easily with true alarms, improving the effectiveness of video guarding. Calipsa's False Alarm Filtering Platform uses machine learning to reduce false alarm volumes by as much as 98% on a range of outdoor premises, from solar farms to construction sites.
Using the latest technology, it is possible to make remote monitoring operators' work easier, keeping sites safe and secure.
---
Want to know more about how cutting-edge video analytics can help keep your premises remotely secure?