Physical security
3 reasons why your security installation business needs video analytics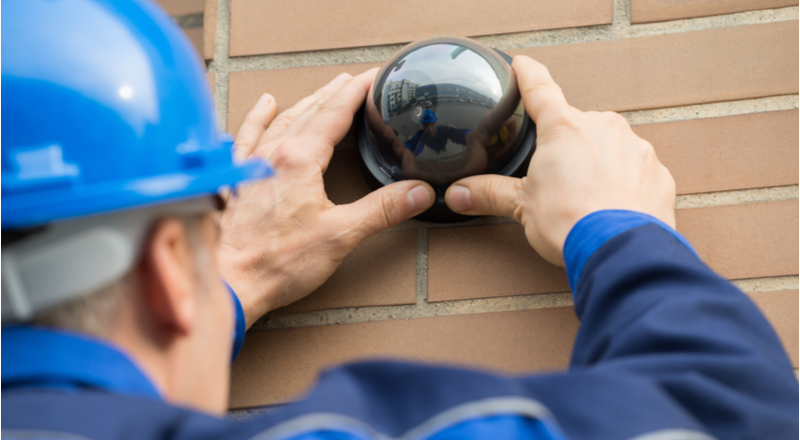 Security installation businesses face all kinds of challenges - particularly when it comes to false alarm management. Long soak tests, multiple site visits for camera adjustments and regular hardware updates can all cost your business time and money.
Intelligent video analytics can help relieve the burden of false alarms in a simpler, more cost-effective way. Read on to find out how you can improve your margins and provide your customers with a more robust security service.
Say goodbye to costly hardware updates
Video analytics software like Calipsa's False Alarm Filtering Platform provides installers with a cloud-based "plug and play" solution. This means any software upgrades or updates take place automatically, so you can be sure you are always running the very latest version.
Software is often developed to be compatible with many different camera manufacturers, and as an online solution, it involves little hardware installation and reduced cabling (or in Calipsa's case, no hardware or cabling at all). In the long term, making the move to software-based video analytics can help reduce your costs and simplify site set-up, as you spend less time on-site, and no longer need to invest so much in new hardware.
Spend less time on site - with better results
One of the biggest challenges when setting up a site is the all-important soak test: making sure that everything is installed correctly with minimal false alarms. Repeatedly returning to a site to adjust detectors is not only time-consuming, but also costly to you and your customers. Intelligent video analytics software dramatically reduces the amount of time soak tests take by automatically filtering out false alarms.
By configuring video analytics when you install cameras on site, you're more likely to pass a soak test quicker and with a higher pass rate, because the majority of "noise" created by false alarms is removed. With the help of analytics, you can pinpoint the problem areas that would benefit from on-site adjustments, and make fewer site visits as a result. It also reduces the number of times you need to return to sites, so you can stay on schedule with new installations, and focus more on seeking out new business opportunities.
Video analytics software comes with powerful features that allow installers and monitoring operators to work together more effectively. Scheduling enables you to manage when you want your sites to be monitored, so you can focus on high-risk times of day and avoid excessive activations.
Our platform also allows you to mask off areas of a camera view that you would like the software to ignore, so that you can control where your alarms are coming from. This is really useful for those areas of a site that generate a high volume of false alarms. For example, if on a windy day a specific tree, gate or tarpaulin is blowing around, it's possible to mask off that area so that the issue is fixed and the camera isn't switched off for generating excessive false alarms.
You can see how our masking feature works below. The red areas are the parts that Calipsa has been told to ignore, and the green areas are correctly identified human activity. We're now better able to respond to this incident because we're ignoring the surrounding "noise".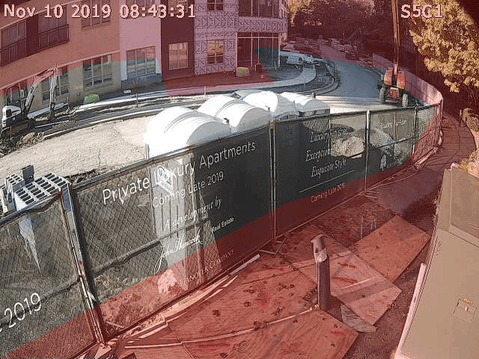 Improve your customer service levels
Ultimately, all of the savings you make with video analytics are passed on to your customers - which means they enjoy a more efficient, cost-effective service. Filtering out false alarms gives you more time to focus on adding value in other ways. You can help your monitoring partner to respond quicker to real incidents, by providing a more efficient security solution supported by the latest technology. As a result, it's possible to instil greater confidence in your customers with higher yet still achievable SLAs.
Cloud-based video analytics not only gives you 24/7 access to all your sites - it also gives your customers the power to check their sites whenever they want. Thanks to online solutions like Calipsa, you can also offer your customers improved transparency and communication levels as part and parcel of your security installation service - setting you apart from the crowd.
---
Interested in differentiating your security installation business with video analytics? Find out more about Calipsa's False Alarm Filtering Platform, or see it in action with a free trial.