Featured Post
Are UK and US video monitoring services really that different?
Calipsa
28 July 2020
Featured Post
Physical security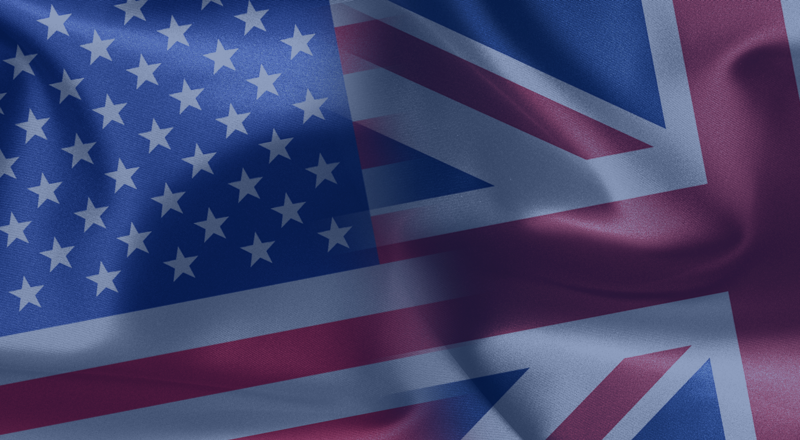 In our most recent Calipsa webinar, we asked whether there are significant differences between video monitoring practices in the UK and the US. In a poll, 54% of our webinar audience thought there were differences between UK and US monitoring, while the remaining 46% were unsure if there were any - but none said they definitely felt that UK and US monitoring were the same.
To discuss this topic, our Vice President Brian Baker was joined by an expert panel:
Omar Abu-Rish - Group Manager for Security Operations Centre (UK/IE), Securitas UK
Noe Avalos - Director of TSC Operations, G4S US
Carl Meason - Managing Director, Fenix Monitoring
Our panel discussed a range of subjects including: monitoring operations and staff; customer expectations and service levels; industry accreditations and standards; and of course, how businesses on either side of the Atlantic have managed during the COVID-19 pandemic.
Below is just a sample of the many topics we covered during our webinar; click the button below if you'd like to watch the discussion in full.
Comparing operator shift patterns
One of the most noticeable differences that arose at the beginning of the discussion concerned operator shift patterns. In the UK, alarm receiving centres (ARCs) and other security firms operate a "4 on, 4 off" system as the industry standard; so for example, an operator will come in for 4 day shifts, then have 4 days off, and so on.
Omar explains: "These shift patterns are subject to regular and routine review to ensure they meet the requirements of our operation centre. 4 on, 4 off is our base shift pattern; we've reviewed people working just days or just nights, but actually there were benefits for staff to be on a rotational pattern of days and nights.
"It exposes operators to different types of work, because businesses have different demands in hours and out of hours. It also exposes them to the management teams and specialists working in the department - broadening sharing of ideas, and suggestions and advances to improve services for clients.
"On top of the base pattern we also factor in surge capacity, because at certain peak times in the day you'll have natural surges. There is usually an increase in mobile response callouts, so having access to additional resources in that 2-3 hour period to deal with peaks in demand is particularly useful. These operators are usually full-time students, or people with care responsibilities at home, so for them the flexibility of a reduced hours contract works out well."
Like Omar, Carl's team implements the UK's standard 4 on, 4 off shift pattern, and Fenix operators also work night and day shifts, getting experience of both. Carl adds:
"The challenges of night and day shifts are very different, so it can give a bit of variety to working patterns and exposes operators to different tasks. I've often asked the question, should we be splitting these up into 8 hour shifts, would that mean that somebody is more focused? We've tested it, and it's not really proven to make a significant difference, as long as people are having regular breaks.
"I've asked my operators directly - what would you enjoy doing? Would you prefer a different shift pattern? And the answer is no - they'd prefer to continue doing 12 hour shifts, they've built their life around having 4 days off and they want to continue to do that. Who are we to change that if it works for everybody?"
According to Noe, shift patterns in the US are more static than the UK, with fixed hours. He describes his experience as an operator, and now as a manager:
"I've worked at multiple centres for different industries, and I've always worked a set shift: 2pm - midnight, Monday to Thursday, week in week out. I knew what my schedule was. So we built the same patterns in our centre. We're monitoring that schedule every day, week and month as new contracts come in; we assess whether we're going to have additional challenges in terms of how many alarms we expect to receive and how that will change the shift dynamic.
"For the most part, we know where peaks and valleys are and we staff around that. All our shifts are set; we use a combination of a 5-day work week and a compressed work week. So people work 5 x 8 hours, or 4 x 10 hours, and most of them have one weekend day off. It's really very set.
"I've asked my operators the same question - should we try 4 on 4 off, and the answer is no. They'd rather have fixed shifts because they know when they're going to come in and be off. We're actually seeing fewer callouts, issues with attendance, and greater punctuality when we have a set shift pattern."
Meeting customers' expectations and service levels
When it comes to providing services and meeting customer service level agreements (SLAs) how do UK and US companies compare?
Noe begins: "Our risk operations centre (ROC) is a converge centre offering different levels of service - monitoring is just a small portion of what we do. We also serve enterprise customers, provide corporate risk services, and do anything from webinars to live demos to help our customers. More and more now, we're speaking with people who've previously not thought about remote monitoring. They have to shut down their facility, and they either don't have the time or the know-how to watch it.
"A lot of customers have access to their own camera system, but they don't realise how time consuming it is to manage it. So we've been getting a lot of calls, saying that they don't have time to do this, can we take on this task? We've been working directly with our business development team where we already have a physical presence with these customers. So now, we're looking to augment the service we offer them with video monitoring capabilities.
"3 or 4 years ago, we started an integrated security approach - a customer has x number of officers, this is their job function, let's try to integrate and really use that tech they have on prem and leverage it to augment the security programme. We were doing that before the pandemic, but once the pandemic hit, started getting a lot more calls for that - because of the change in what they're trying to protect and how they're trying to protect it. For us, another thing we've done is a virtual tour of our ROC to show all our capabilities from our location. That's done really well for us as it gives people insight into what we're capable of doing.
"SLAs really haven't changed for us. We have an industry standard where a certain number of alarms have to be processed in a finite amount of time. Time is of the essence. If we miss something in an initial action, not going to catch the bad guy or prevent them. That's the thing about video monitoring - it's not just there to catch bad guys, it's also a preventative measure. Having those SLAs have helped us keep track, before and during the pandemic."
Omar describes himself as "a bit of a traditionalist in terms of communicating the services we offer to our customers. I think through our staff is the best way. If you've got happy, motivated staff who enjoy coming to work, love delivering services, know everything about their company,they are in the best position to communicate effectively to customers.
"Our operators in the ARC or dispatch will very often be involved in discussions with customers, and they talk about their roles and responsibilities. How do you maintain workplace morale? It's not just what you pay people, it's how you make them feel included within an organisation. And with that, there's also an element of developing tech and using it for the benefit of everyone.
"With that in mind, Calipsa is very important to how we use tech in the ARC. False alarms are the bane of any ARC manager's life. When you have something like Calipsa, it really improves morale from an operator's point of view - we've run at 89.9% reduction in false alarms where we use Calipsa. They know they're going to be adding value to their role because they're much more likely to deal with genuine alarms, not false alarms.
"From my side as a manager, it helps us significantly in responding to those genuine alarms quicker because we're not handling false alarms. In the best situations, our clients understand what it means for them in terms of the service they receive, but also understand what it means holistically in terms of the staff who are working and delivering those services.
"So it's really important from a values point of view that both organisations are aligned; I think that's a really important approach for Securitas in terms of blending solutions and not providing services in silos. You need to be responsive today."
Noe agrees: "The 'noise' that all these systems come with, specifically video, really touches on a lot of things because there's a lot of activity happening all the time on those cameras. Going back to SLAs, if you have too much noise you can't meet them; operators get frustrated and might miss something, which goes back to the end user, and in the end means you're really not able to deliver a quality offering.
"One of the reasons I agreed to be on this panel is because I think the use of something like Calipsa is going to change how we operate. Reducing that noise will impact staffing levels, SLAs, staff morale… it has the potential to make a significant difference for everybody."
Carl's approach uses technology too: "We also use social media quite a lot, we get a lot of traction on there. A lot of our customer base are security consultants and installers, so they're also on social media, which makes it a good place to reach them and bring in business when normally it would be quite difficult, especially in the current situation.
"Technology brings so many benefits. Our ARC has reams of data, so our aim is to pull that out and frame it to add value for our customers. Using Calipsa we monitor how many incidents we have; by filtering alarms out, we find and act on more things.
"Then we can demonstrate value to customers - which is one of the most difficult things in security, because when you're doing your job well, nothing's happening! Platforms like Calipsa help us demonstrate value above and beyond pushing a button or seeing an image."
---
Interested to hear the rest of what our panel had to say? Click the button below to watch the discussion in full.