Featured Post
7 top tips to buy the best video analytics software for your business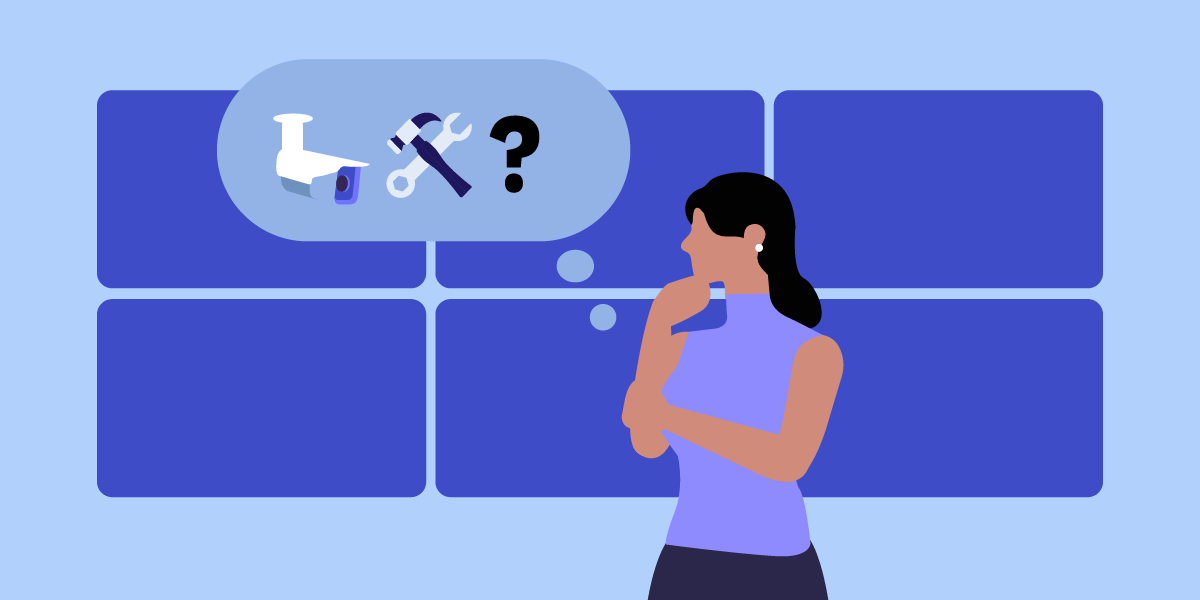 Are you struggling with overwhelming numbers of false alarms sent from your security cameras? You might want to consider integrating intelligent video analytics software into your video surveillance system.
Intelligent video analytics use cutting-edge machine learning technology to learn what a false alarm looks like, and then to filter it out - which means your operators have more time and energy to focus on the alarms that really matter.
So, you've identified the problem and you want to find the right solution for your business. Where do you start? We've shared the 7 top tips you need to know before you buy.
1. Is it easy to scale up or down?
Before you invest in a solution, it's important to take a look at your business. How quickly is your company growing? If you're likely to take on new sites in the near future, what will the operational impact of this growth look like? It's possible that your operators might find the volume of new false alarms overwhelming.
Choosing a scalable analytics solution means that your technology can grow with you. More often than not, these solutions will be software- and cloud-based, since they offer the fastest and most flexible changes at the click of a button. Many of the video analytics software options on the market offer a subscription service, where you pay per camera / panel, per month; this makes it easy for you to add or remove sites.
If you're in an early phase of growth, cloud-based software solutions also offer great value for money, since you eliminate the risk of investing in costly hardware that might not be the best long-term fit. With a software solution, if it's not working out, you're most likely on a subscription plan that is easy to opt out of, with minimal financial loss.
2. Is it easy to deploy?
Scalability and easy deployment go hand in hand - it's worth your while to look for a solution that offers both. It'll save you, your customers and on-site technicians a lot of headaches! Choosing plug-and-play analytics that are easy to set up across your sites will make the whole process much more effective, with much less time spent on soak tests, troubleshooting and acceptance testing.
If you are planning to deploy analytics on a large scale, the testing phase is crucial; when widespread hardware and software are being tested, the acceptance process is often lengthy to ensure that everything works across the board. Some security protocols insist that new hardware / software must run for 30 days with no errors. If this isn't the case, adjustments are made and then the test runs for another 30 days.
Thinking about your timeline, and when you'd like to start deploying analytics, is therefore a big part of the buying process. Cloud-based software is ideal if you are planning on fast deployment, simply because there are fewer components to test.
One of the key things to consider before investing in video analytics software is whether it's compatible with your current hardware (such as security cameras, motion sensors, perimeter alarms and NVRs/DVRs) and any existing software (such as video management software, central station monitoring software and other online dashboards). High compatibility equals a fast, smooth roll-out process.
Many intelligent analytics solutions have been built with compatibility in mind. For example, at Calipsa we're always in conversation with our customers about how we can ensure our software integrates seamlessly with their systems. Our most recent Immix integration has given a large number of security businesses even better access to video analytics.
However, ease of deployment depends on greatly on how you plan to use this technology, and specifically, where you plan to use it - more on this topic in the next section.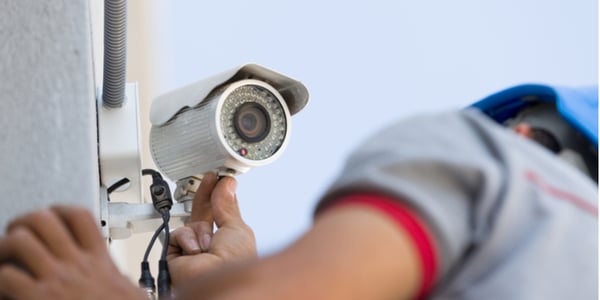 3. Hardware on-site, or software in the cloud?
As we've already discovered, the software that's easiest to roll out tends to be cloud-based, so you should consider whether this is the option for you. You can find out more about the pros and cons of cloud technology in this article.
A key point to consider before investing in analytics software is how you plan to use it. Which kinds of data points are you planning to gather? For example, if you want detailed tracking of dwell time, line crossing and/or people counting, you may need to keep servers physically on site.
It's important to consider where you want the analytics installed: in an on-site server, in the cameras themselves, or in the software's remote, cloud-based servers. Choose the technology that best fits your security strategy. If you want rapid updates that you can access whenever and wherever you want, then a cloud-based option is perfect for you.
4. How advanced are the analytics?
Commercially available artificial intelligence is relatively new, and many companies make claims about what their AI is capable of. To make sure you're getting real value for money - and the best-quality technology that's out there - you need to do your research.
When you're learning about the product, make sure to ask questions about the neural network powering the analytics. The neural network is the 'intelligent' part of the software - learn more about it here. It's also important to ask about the network maturity - in other words, how long the network has been analysing video, and how accurate it has become as a result.
Some companies will work from an out-of-the-box neural network, such as those developed by Amazon and Google. They'll then customise this 'blank canvas' network to create their software. These networks can consume significant time and resources to become accurate. Out of the box, these networks are typically 30-40% accurate, but can take years to train for accuracy. However, other companies (Calipsa included) have developed a proprietary network from scratch, which is entirely engineered towards analysing video.
Neural networks get better over time. The more mature a network is, the longer it will have been analysing alarms, and so the more accurate it is. For example, Calipsa's neural network has analysed more than 2 billion video alarms since it was released and continues to analyse around 5 million alarms a day. Not only is our network learning at a fast rate with such huge volumes of data to work from, it's also been doing this for several years, so it's now highly accurate.
5. Will it improve customer service levels and employee morale?
This is an ultimate test of return on investment: will it make your customers happier? When you're looking at different software options, you should ask yourself:
What is my current average alarm response time - could I improve on it by removing false alarms from my employees' workflow?
Do I have Service Level Agreements with my customers that become more difficult to fulfil because of false alarms?
If the answer to either question is Yes, then it's highly likely that you'd benefit from intelligent video analytics. By drastically reducing the volume of false alarms in your operators' workload, they're better able to act on genuine alarms faster, which means you're providing an even better service to your customers.
What's more, if you feel that relentless false alarms are causing your employees to lose focus and motivation, then analytics are also a great tool that can help improve productivity and morale. By helping your operators to handle false alarms more efficiently, their improved work environment will also have a positive impact on customer satisfaction.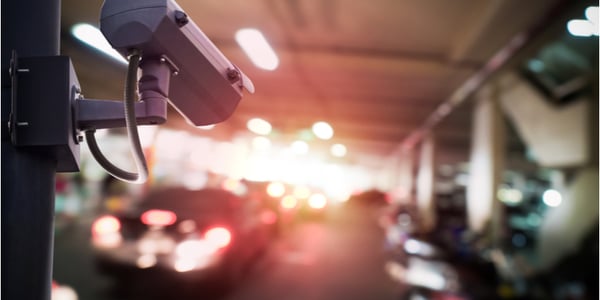 6. Is it user-friendly with technical support?
As well as being compatible with your existing technology and systems, you need to feel confident when using the software itself. If your employees are going to use this software regularly, find out if they can receive training sessions to familiarise themselves before using it on live feeds.
It's also worth choosing a product that's backed up by a great technical support team. With any technology, it's inevitable that you'll run into difficulties at some point, so having support on-hand is extremely useful. Software companies are based around the world, so find out if your chosen software provider has a support team in your time zone, for speedy help when you need it.
7. Free trials are your best friend
The best way to know if a new software is going to be a good fit for your business is to try it out. Most video analytics companies are happy to offer a trial period, which is usually free or at a very reduced cost.
Really make the most of your trial period - ask your sales rep lots of questions about the product and try out as many of the features as you can before making a decision. Consider trialling the software on different kinds of sites, to test how versatile it is.
To measure whether video analytics software really can improve your operations, gather some information about your performance and alarm volumes before you activate your trial. It helps to agree some metrics with your sales rep before starting the trial, so that you have a measurable way of seeing if this software works for you.
Once you've finished your trial, you can use these metrics to judge if the software has been effective. Being able to prove its success with data is also very useful if you have to put forward a business case to senior management before buying.
---
So there you have it, our top 7 tips to help you pick the right analytics software and reduce your false alarms. To gain even more insights into how security businesses can benefit from video analytics solutions, download our FREE Video Monitoring Industry Report.
Interested in taking Calipsa for a spin? Get in touch to start a free trial with us today.